When customers come to Rationel Windows and Doors Ireland, they get a completely bespoke service that allows our products to be perfectly suited to their home's aesthetic and functional needs. In this blog, we look at just one of the options we offer – window doors (a.k.a. casement doors) and what they offer.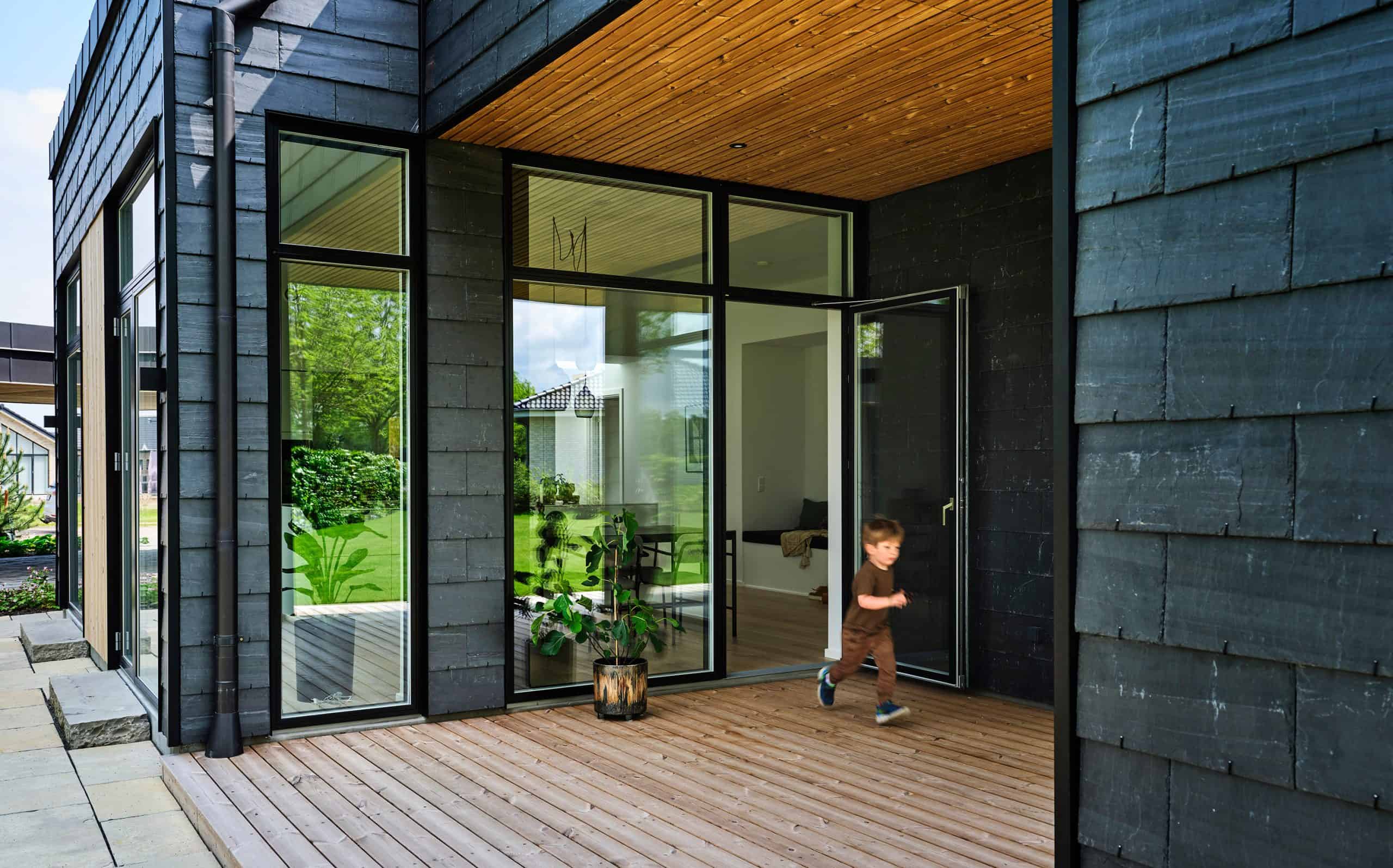 Take a closer look at this innovative house built in sustainable materials
Explaining window doors

Window doors, just like all the replacement windows and composite doors we offer, can be created to your exact specification. Ideal for gardens, patios and balconies, window doors are typically outward opening and their slim design allows optimum level of daylight into your home. They also – and this shouldn't be understated – allow you to better appreciate views of your garden and beyond. Great for the soul!
Highly secure
This door style includes an integrated friction brake, which is activated by turning down the handle when in any set position. Used in conjunction with powder-coated, adjustable hinges, they're also highly secure, as they come fitted with a 3-point locking espagnolette bolt.
Traditional & modern styles available
The casement doors we provide at Rationel Windows Ireland are able to be designed precisely to meet the aesthetic needs of both traditional and modern homes. Typically speaking, our AURA range is perfect for modern properties, with our FORMA range offering a more classic look for traditional properties.
Slim-framed and minimalist, our casement doors are designed to look just like our windows:
Allowing in maximum daylight
There's nothing quite as beneficial to the interior of your home as daylight and Rationel casement windows provide it in abundance. They also let the sun's warmth and ventilation in too, meaning less need to use powered air conditioning systems that drive up your monthly electricity bill.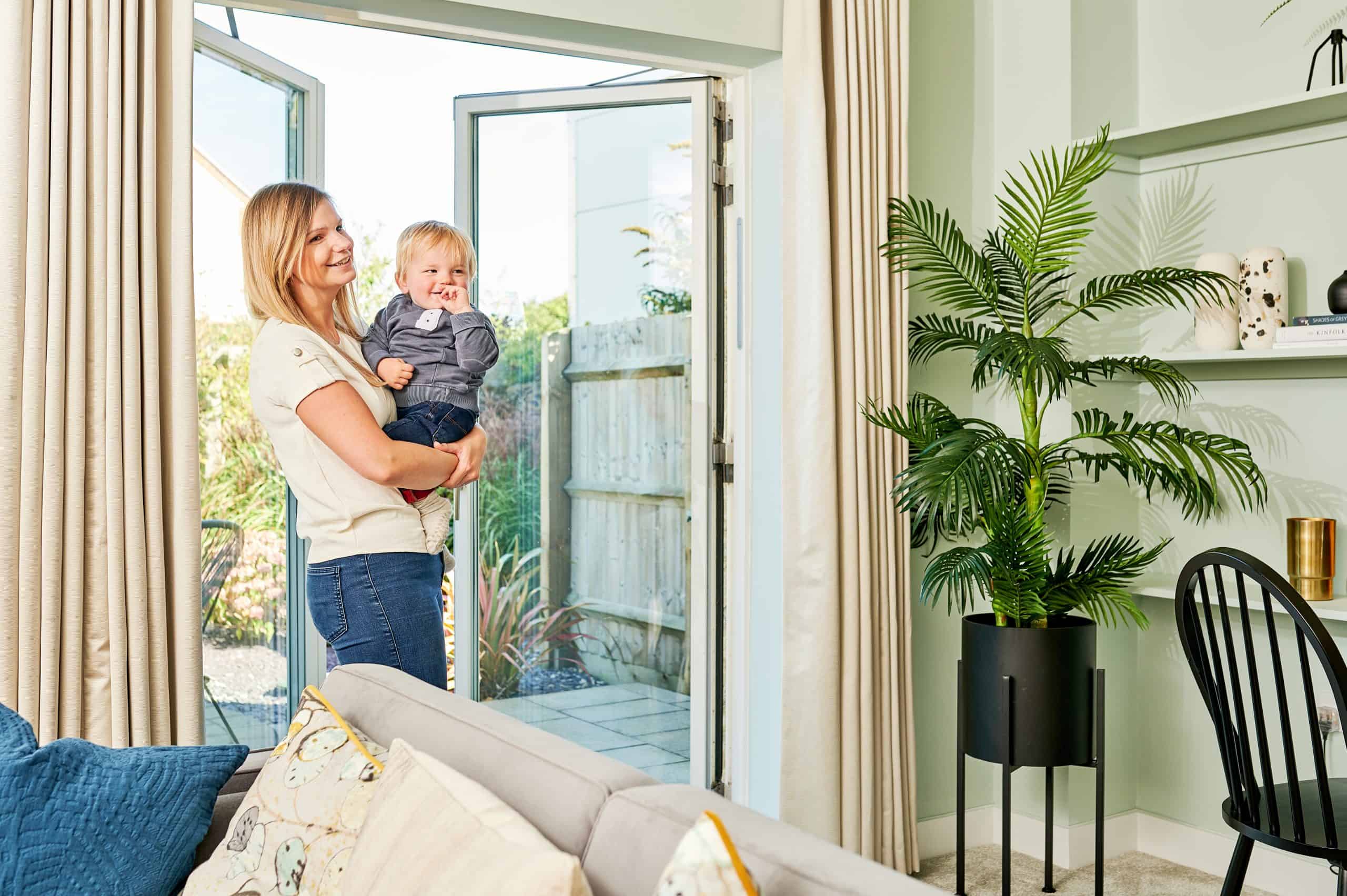 Get in touch for a free quote today
If you'd like to know more about window doors and what they offer, we recommend that you take a look around our website www.rationel.ie. There you'll also find details of our double or triple glazed windows, composite doors and the fact that they can all be tailored to your exact needs.
Alternatively, the quickest way to get an estimate for casement windows is to 'Get a Quote' here on our website. However, if you'd simply like to have a chat with one of experts about what we've spoken about here, just call us on 01 297 1005 and we'll give you all the help you need.