Choosing your new external door
A new external door is an exciting opportunity to showcase your style. An external door makes an important first impression as it welcomes you and your guests, and protects your home from the outside world. Our all-timber and alu-clad doors are made from strong, high quality materials and for extra peace of mind are also accredited by Secured by Design, the UK Police initiative to 'design out crime'.
Characterised by their superb performance, Rationel doors are designed for the modern world. Made from sustainably-sourced timber with optional, durable aluminium, they deliver excellent thermal efficiency, ensuring warmth throughout the winter months and – if glazed – also amplify daylight throughout the year.
Looking to buy some new external doors, but don't know where to start? Don't worry, you've come to the right place. From style to material, colour to finish, our team of experts will guide you through the purchasing process.
Browse our different options and transform your home.
The ideal door will deliver both style and functionality. As every Rationel door is manufactured bespoke, you can choose your ideal shape, size, colour, construction and even opening mechanism. Here are just some of the ways you can customise your Rationel door.
Entrance doors
A front door does more than just keep the weather out and protect your home, it can also be style statement with real 'kerb appeal'. We offer a range of solid entrance doors, available in a wide selection of plain or grooved designs, and doors with added vision panels or glazed apertures with a variety of glass options to choose from. We can even supply a fully glazed entrance door with or without glazing bars.
Patio doors 
As with Rationel windows, our patio doors are available in both contemporary and traditional styles, all-timber or alu-clad, and are customised to your exact specifications. Choose your ideal frame colour (inside and out), door size and glazing design, and also opening style. We offer traditional hinged patio doors (known as casement doors), 'tilt and turn' options, and sliding patio doors for more space and flexibility.
A world of choice. At Rationel, we take great pride in designing and manufacturing every window and door to meet our customers' precise requirements. So whether you want to make a statement with a bold front door, or add fluidity to your home with a sliding door, we can help you realise your vision and transform your home.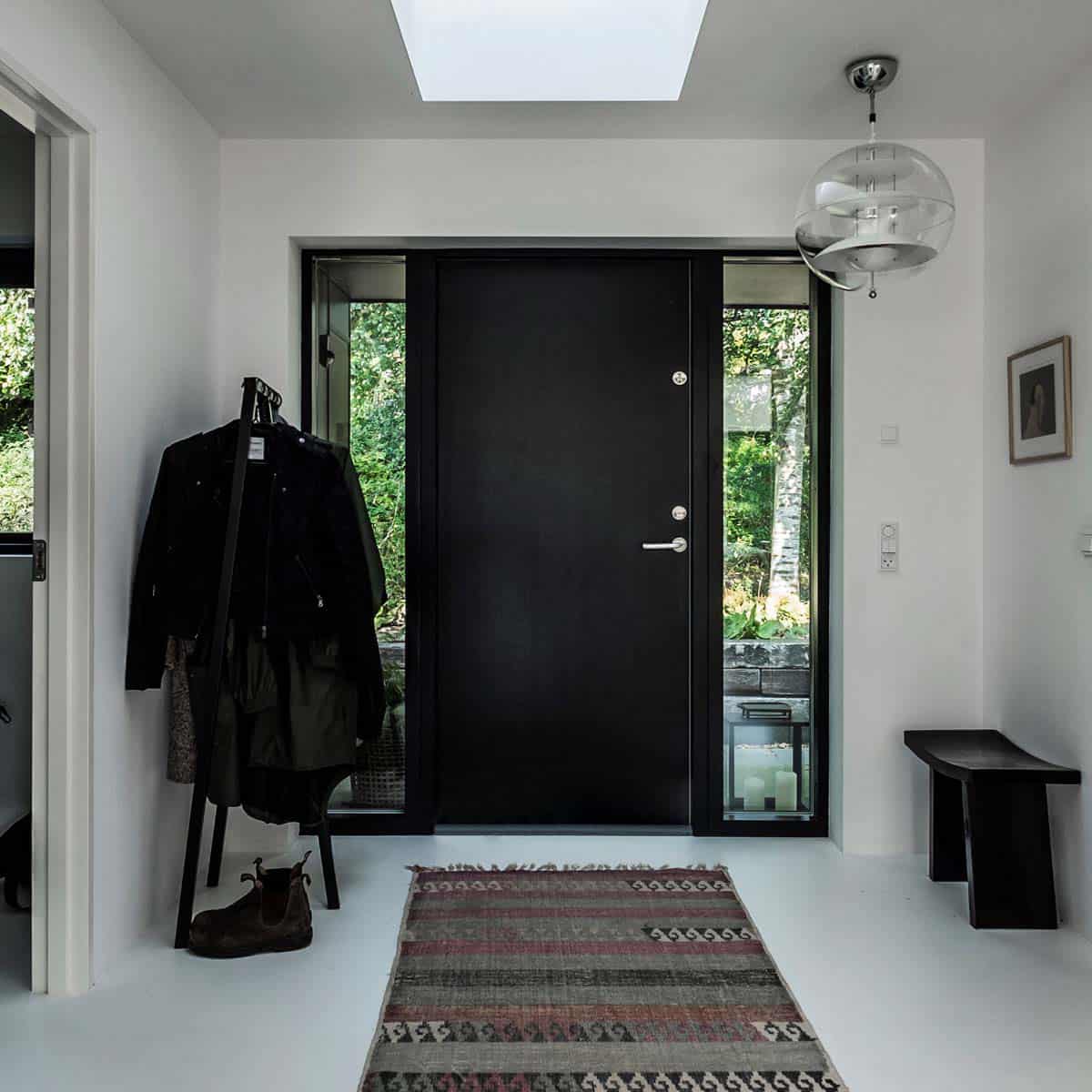 Rationel AURA and AURAPLUS
AURA & AURAPLUS – This modern, minimalistic style of door is characterised by beautiful clean lines. The perfect choice for contemporary construction with Scandinavian simplicity.
Rationel FORMA and FORMAPLUS
FORMA & FORMAPLUS – This classic design is perfectly suited for projects looking to emulate a more traditional British architectural style.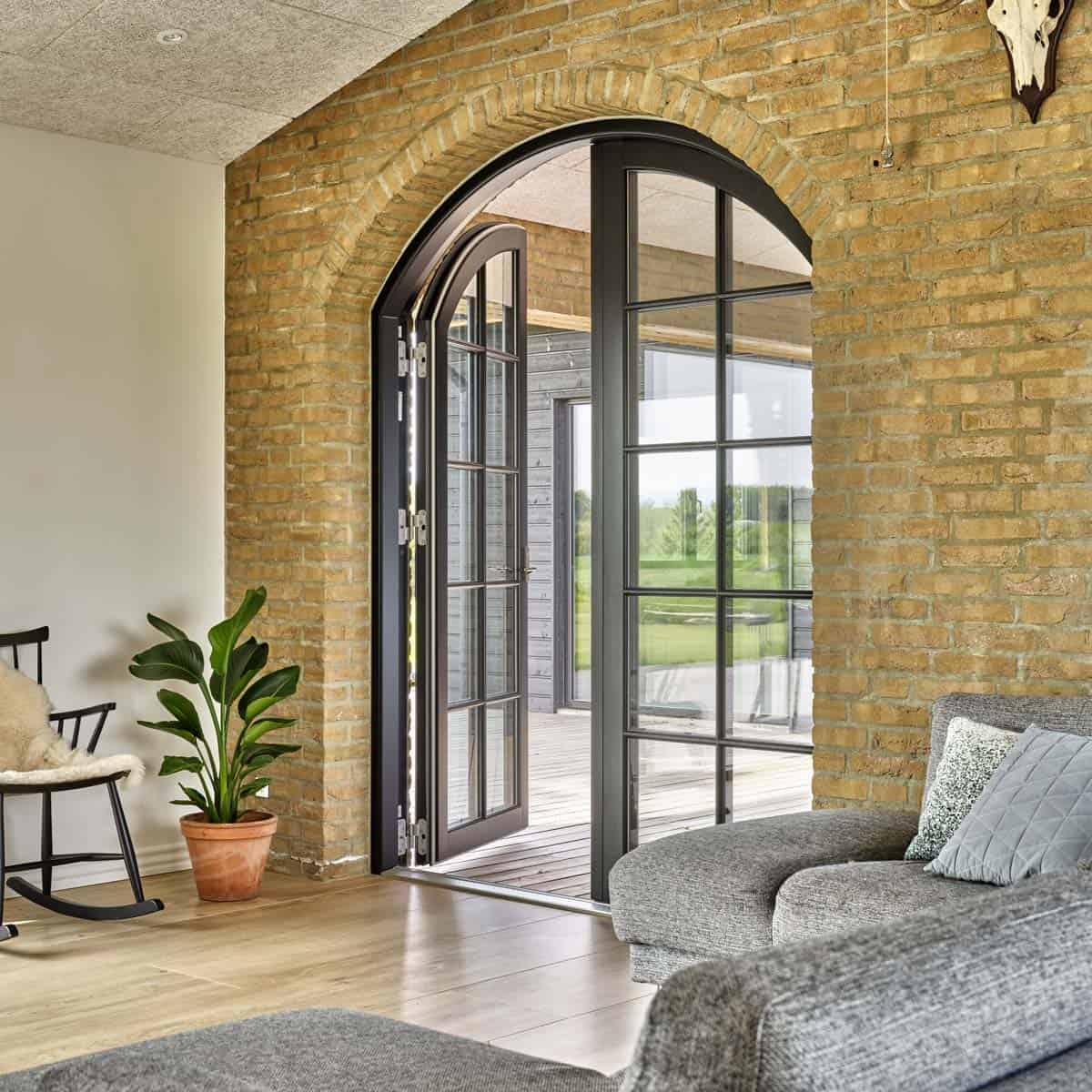 Timber or aluminium clad timber doors?
We know that the performance and beauty of a good door is often born of what it's made of. That's why all of our doors are made either from timber or a combination of timber and aluminium – superior materials that promise the best in terms of quality and durability.
Available in a wide range of styles, every door that comes from us is made bespoke – so your design possibilities are endless.
Our timber doors epitomise true Scandinavian design, boasting a natural and wholesome beauty. With excellent thermal and acoustic properties, timber is a great choice for all manner of projects, and with the right maintenance it promises to complement the design of your home for many years to come.
All of our timber doors are available in both Rationel AURA & Rationel FORMA ranges.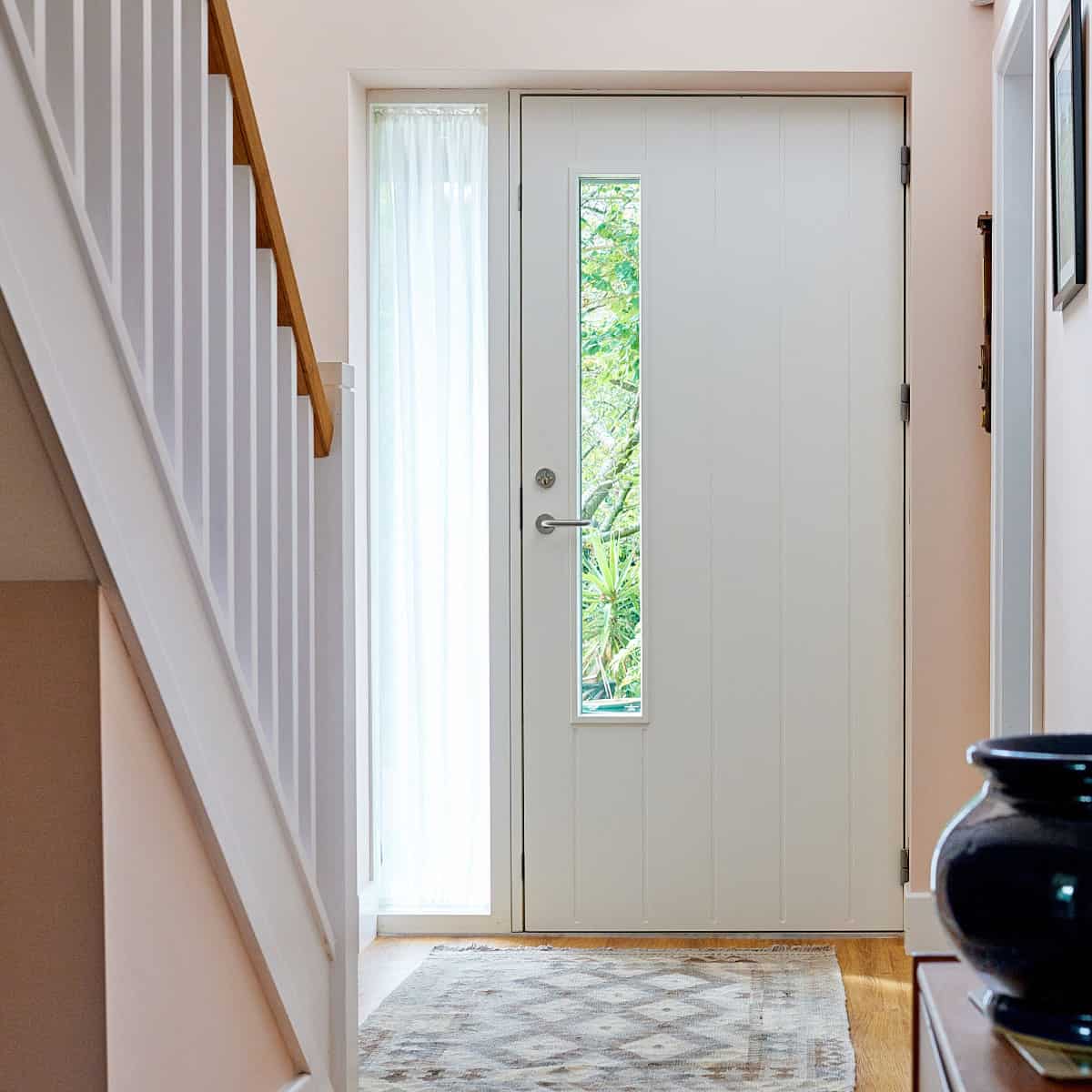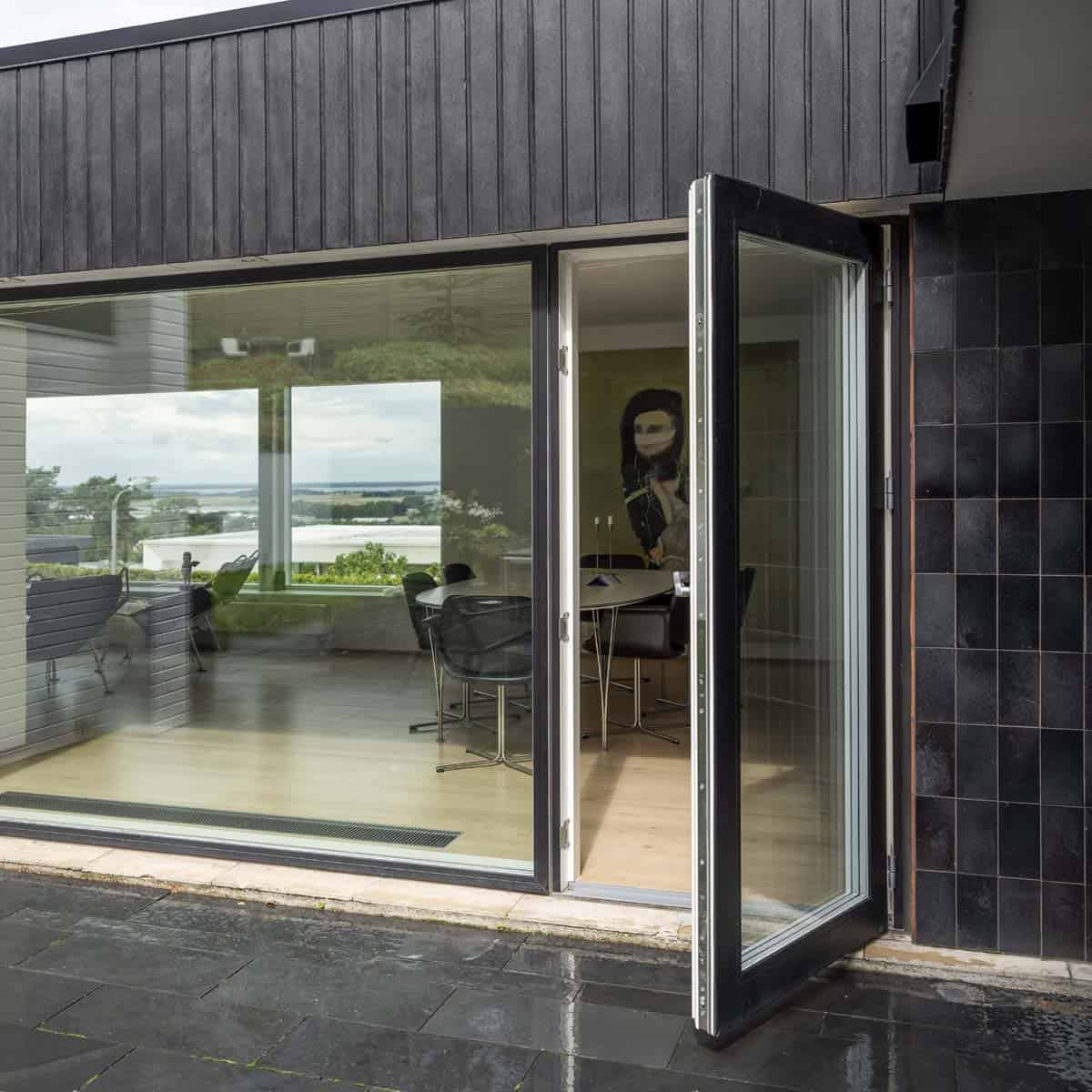 Alumium clad timber doors
Aluminium clad doors provide superior protection against the elements, displaying high levels of durability while retaining excellent thermal efficiency. One of the other key benefits of our aluminium clad doors is that they require minimal maintenance – leaving you free to enjoy them without worries.
All of our aluminium clad doors are available in both Rationel AURAPLUS & Rationel FORMAPLUS ranges.
Material that's built to last
Quality and sustainability are at the core of everything we do. We want to ensure that every single one of our doors is built to withstand both the elements and the test of time. We're also committed to ensuring a reduced impact on the environment, so all of our products are made exclusively from sustainably-sourced timber.
Learn more about our commitment to sustainability.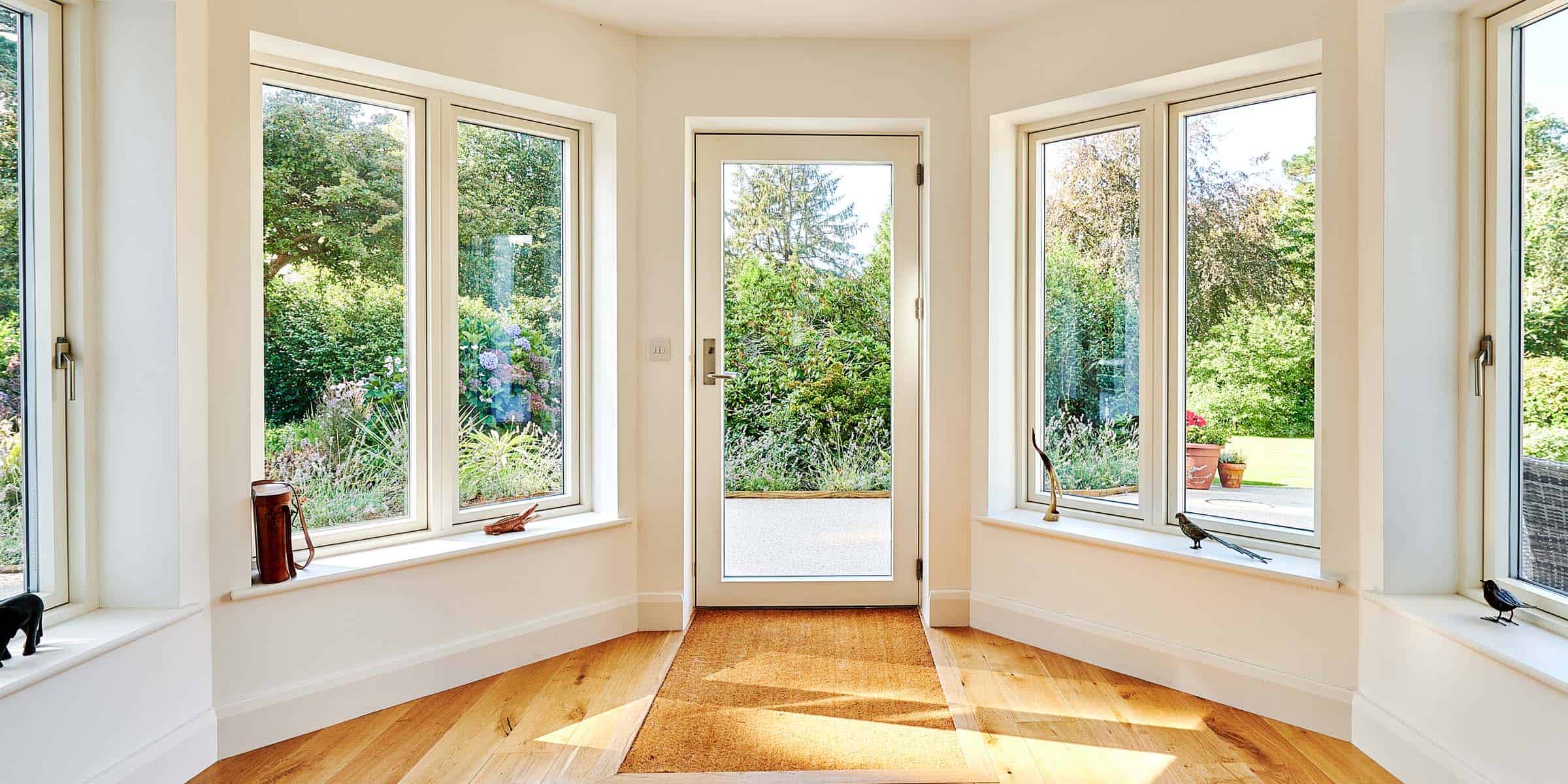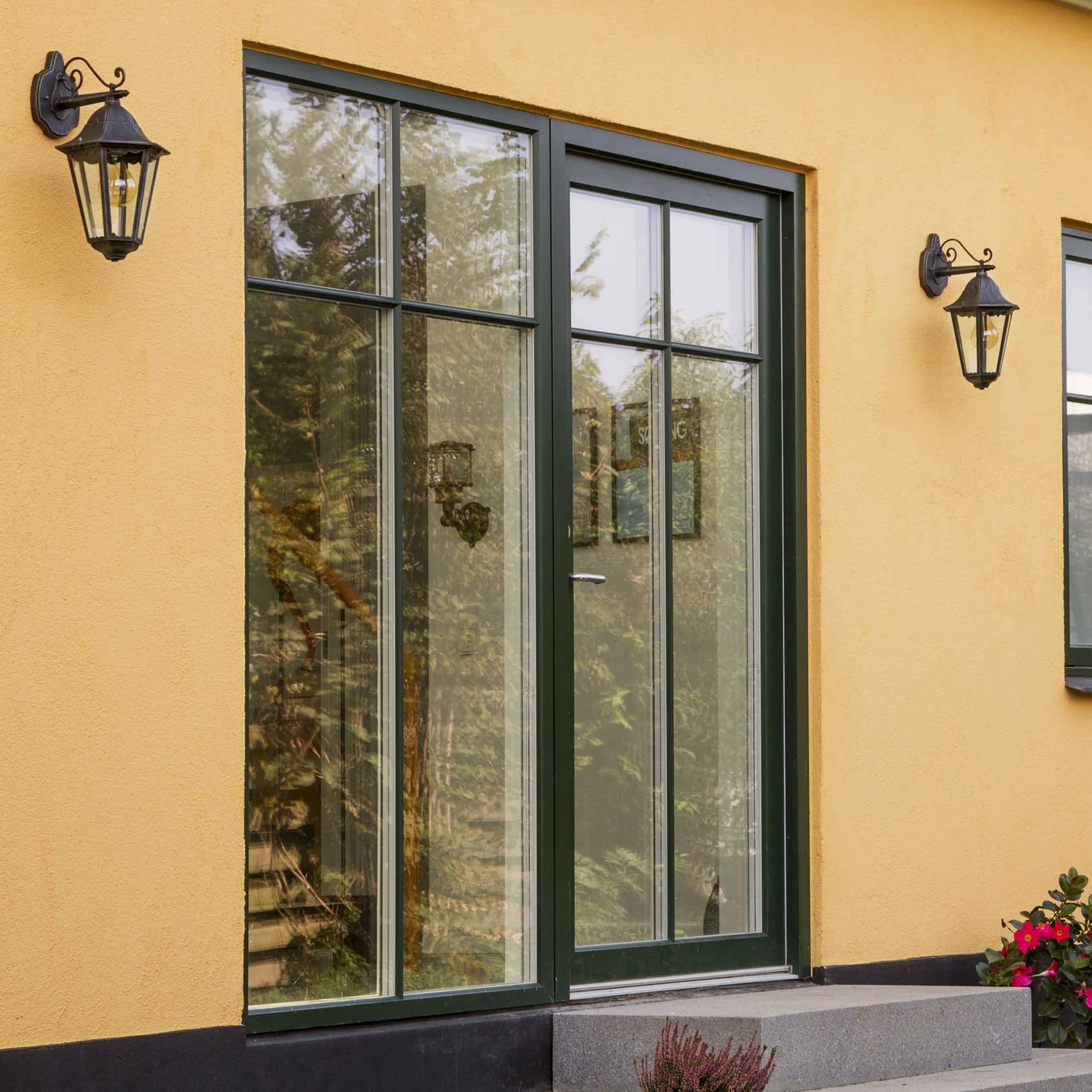 The advantages of composite doors
Rationel composite doors are made of durable and beneficial materials which allow the door to be very strong and secure. When used for a front or back door in particular, composite doors offer high resistance to harsh weather and high thermal resistance. 
Let's build your dream home together – get in touch to start the journey.