Rationel Scandinavian windows bring together daylight, beauty and warmth to truly amplify your happy home. Highly energy-efficient as standard, they act as the catalyst to a totally comfortable and content environment, no matter what type of home you live in.
All of our windows are made entirely bespoke. We put the utmost care into every consideration, from colour and glazing all the way through to opening and closing functions, to create something that's perfectly suited to you.
So whether you're looking for a natural look from a sustainable source or a reliable option that is purpose-built to protect your home against the elements – not to mention the wear and tear that comes with frantic family life, look no further than Rationel.
Contemporary or traditional?
Windows can shape your outlook in more ways than one. From the way the light gathers at dawn tothe flow of air during a hot summer, every element should complement your lifestyle. Let us introduce our two signature styles, Rationel AURA/AURAPLUS and Rationel FORMA/FORMAPLUS. Both are available with double and triple glazing. The PLUS models feature timber frames with aluminium cladding, which opens up a new range of possibilities.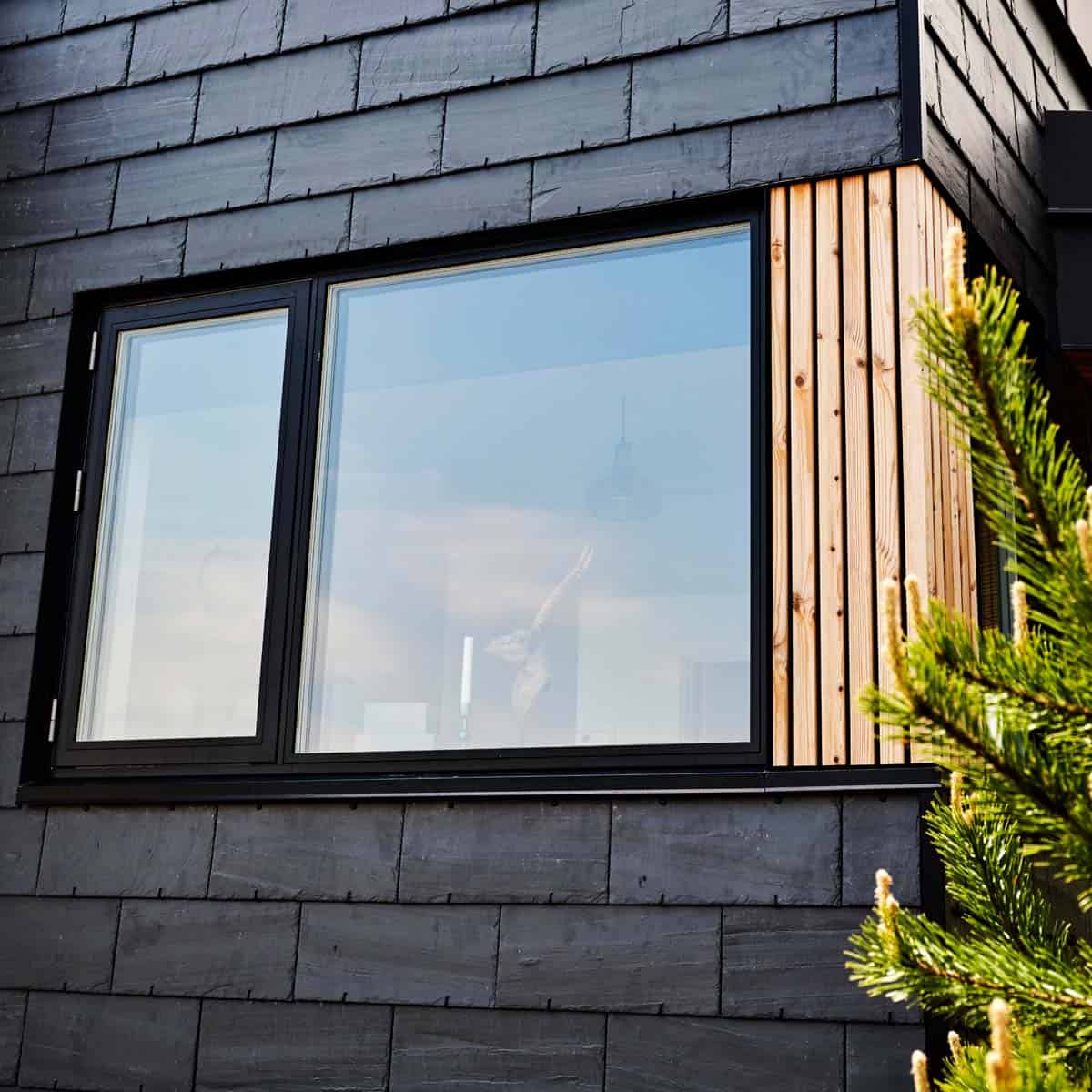 Rationel AURA and AURAPLUS
Our modern windows are characterised by clean lines and minimalistic design. They're well suited to contemporary construction and Scandinavian feel.
Rationel FORMA and FORMAPLUS
Our traditional windows are characterised by their unique detailing. Discover this traditional range that's well suited to any construction that aims for the traditional British architecture in a classic style.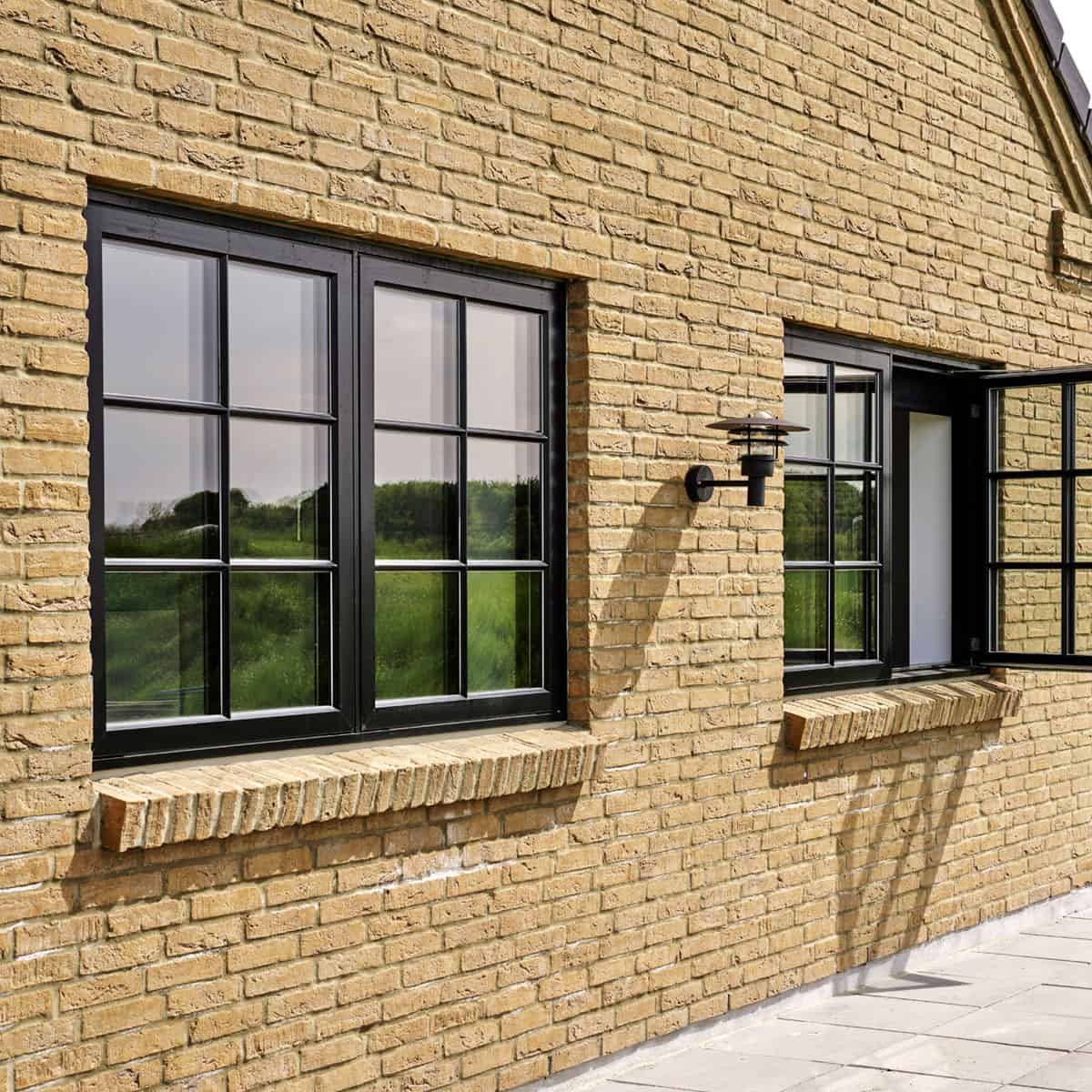 Timber or aluminium clad timber windows?
All of our frames are made from timber, however if you need a little more durability and minimal maintenance, we offer aluminium-clad frames as well.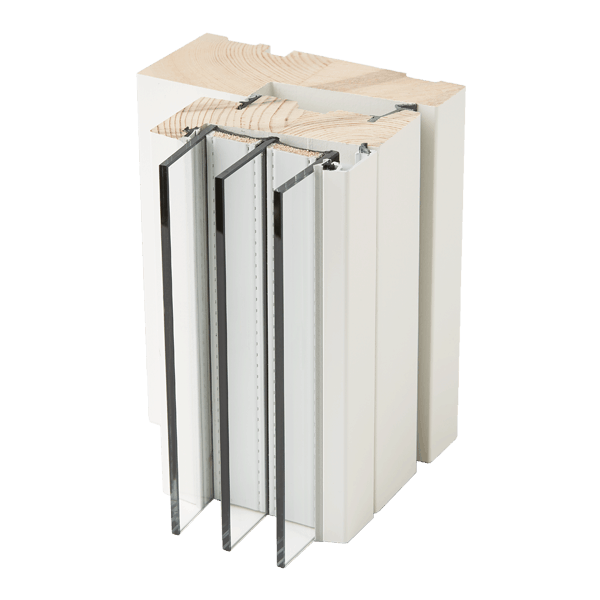 Contemporary timber window
Rationel AURA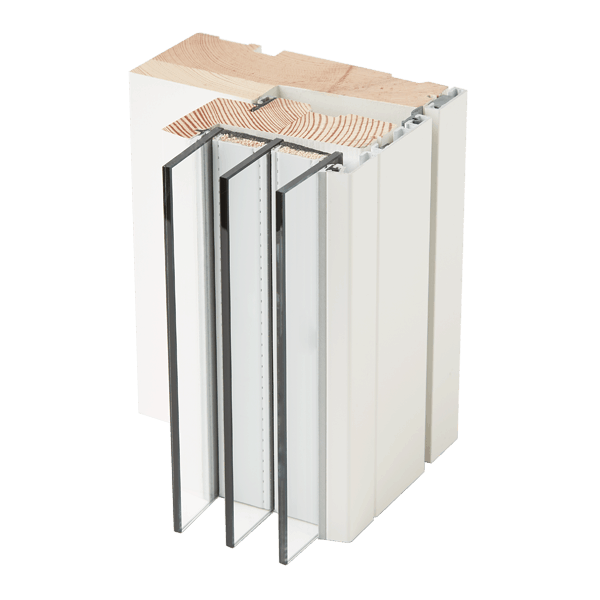 Contemporary timber/aluminium window
Rationel AURAPLUS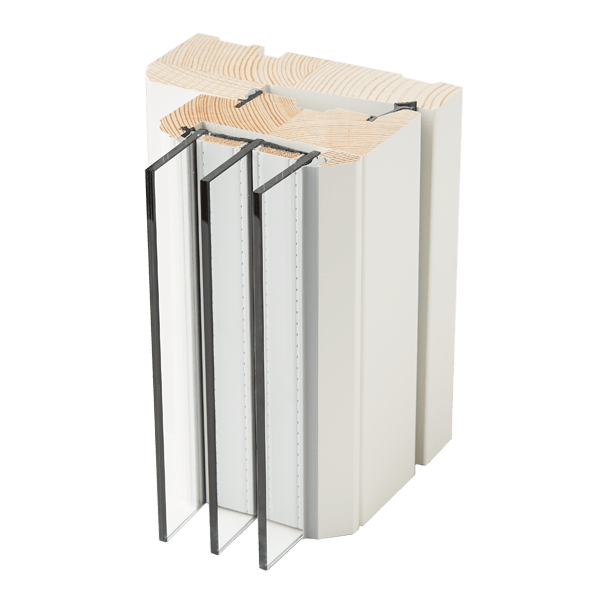 Traditional timber
window
Rationel FORMA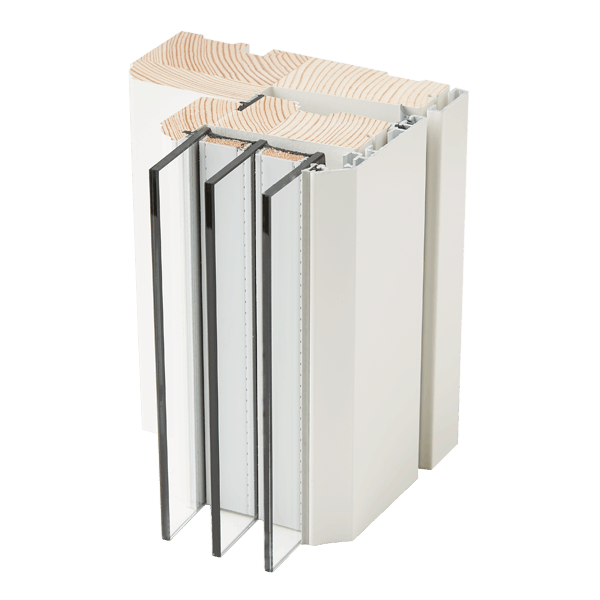 Traditional timber/aluminium window
Rationel FORMAPLUS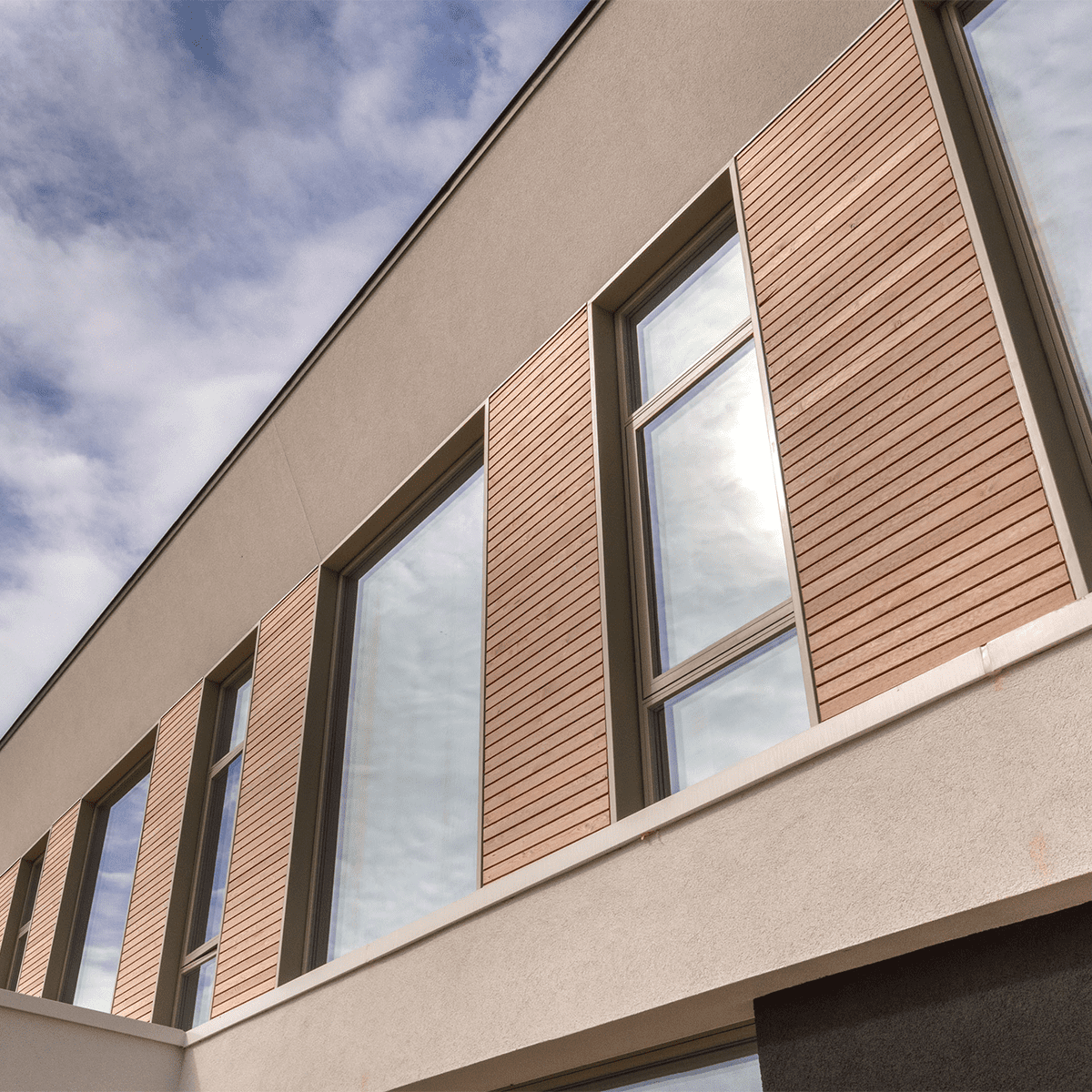 Alu-clad windows from Rationel combine the best features of timber and aluminium into a second to none, premium system:
High-quality window glazing
The right glazing can give you a safe, warm, quiet and comfortable home all year round – all while keeping your energy bills down. Rationel windows can help you combine safety, privacy and energy-efficiency features that help you make the very best of your home.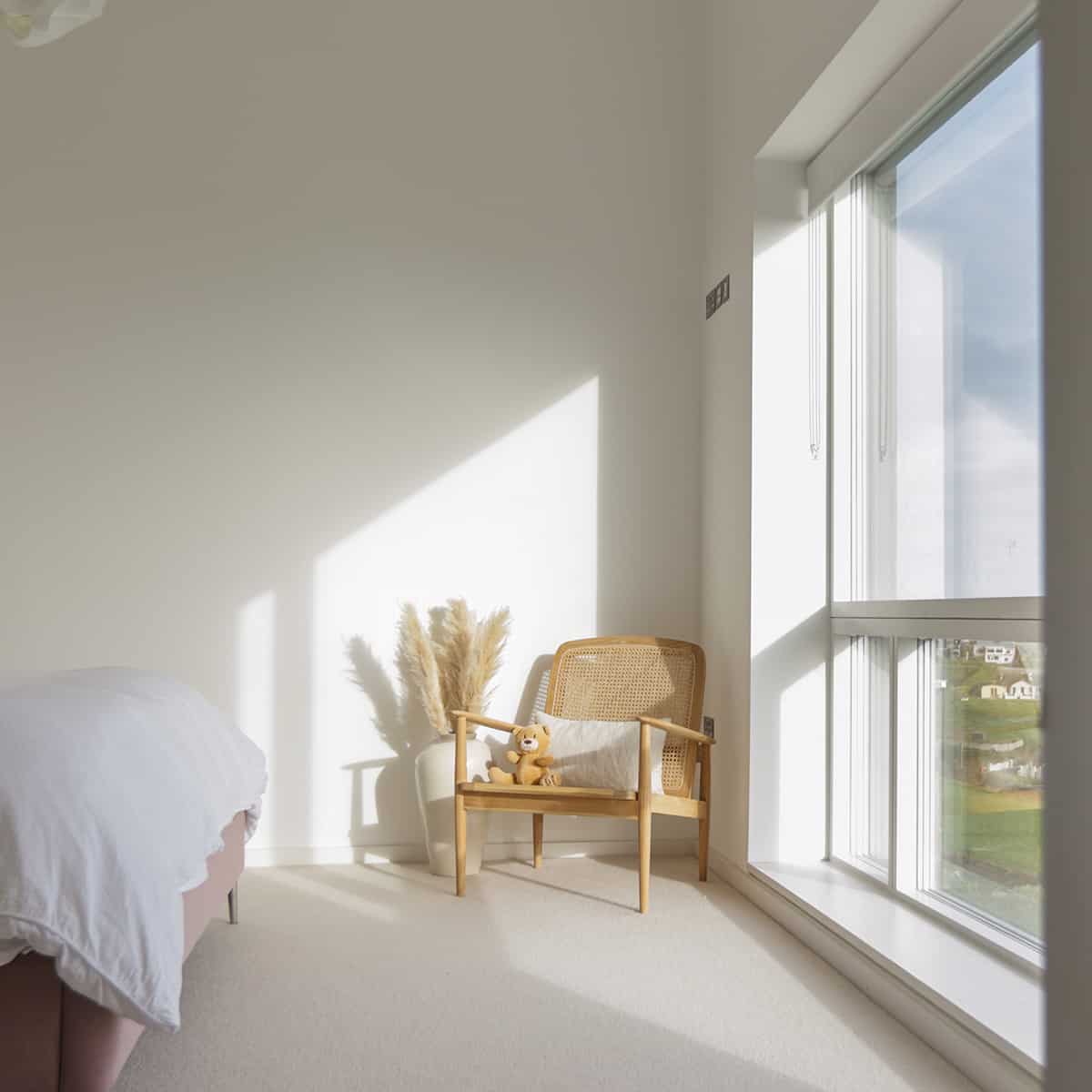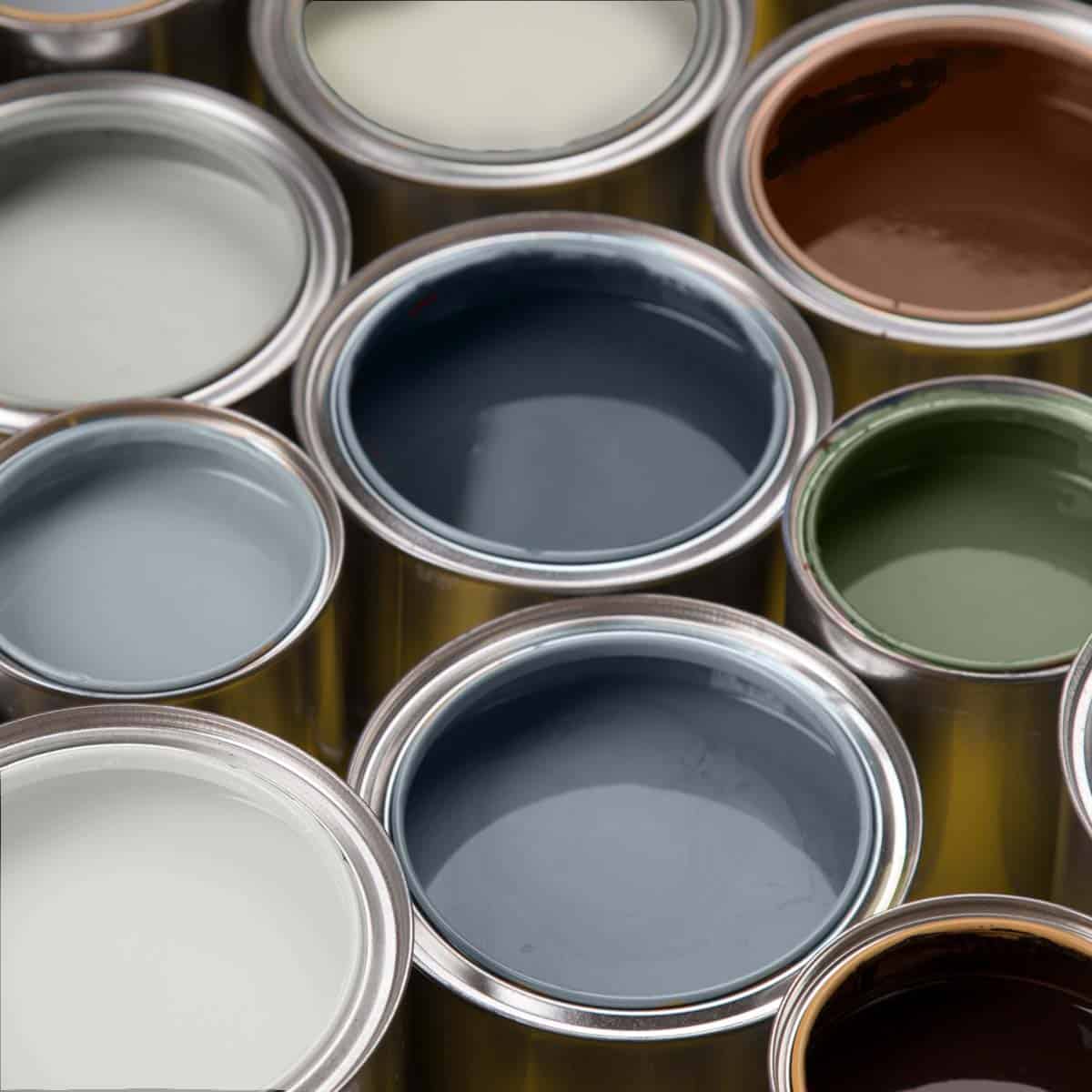 The design and colour choices of your new windows and doors can be put together so that they fit your home perfectly. Choose from several beautiful colours for your new windows – and the colour does not have to be the same inside and out.
There are endless possibilities when it comes to the design, shape and colours of windows and doors. Be inspired by some of our best cases.
One of the biggest commitments to owning a house is the cost of maintenance and repair. Here, replacing windows may end up as the most important decision you can make for your home maintenance – as it has a major impact on both the value, appearance, and comfort of your home.
We can help you with all of your window replacement queries to ensure that you get what you both need and want.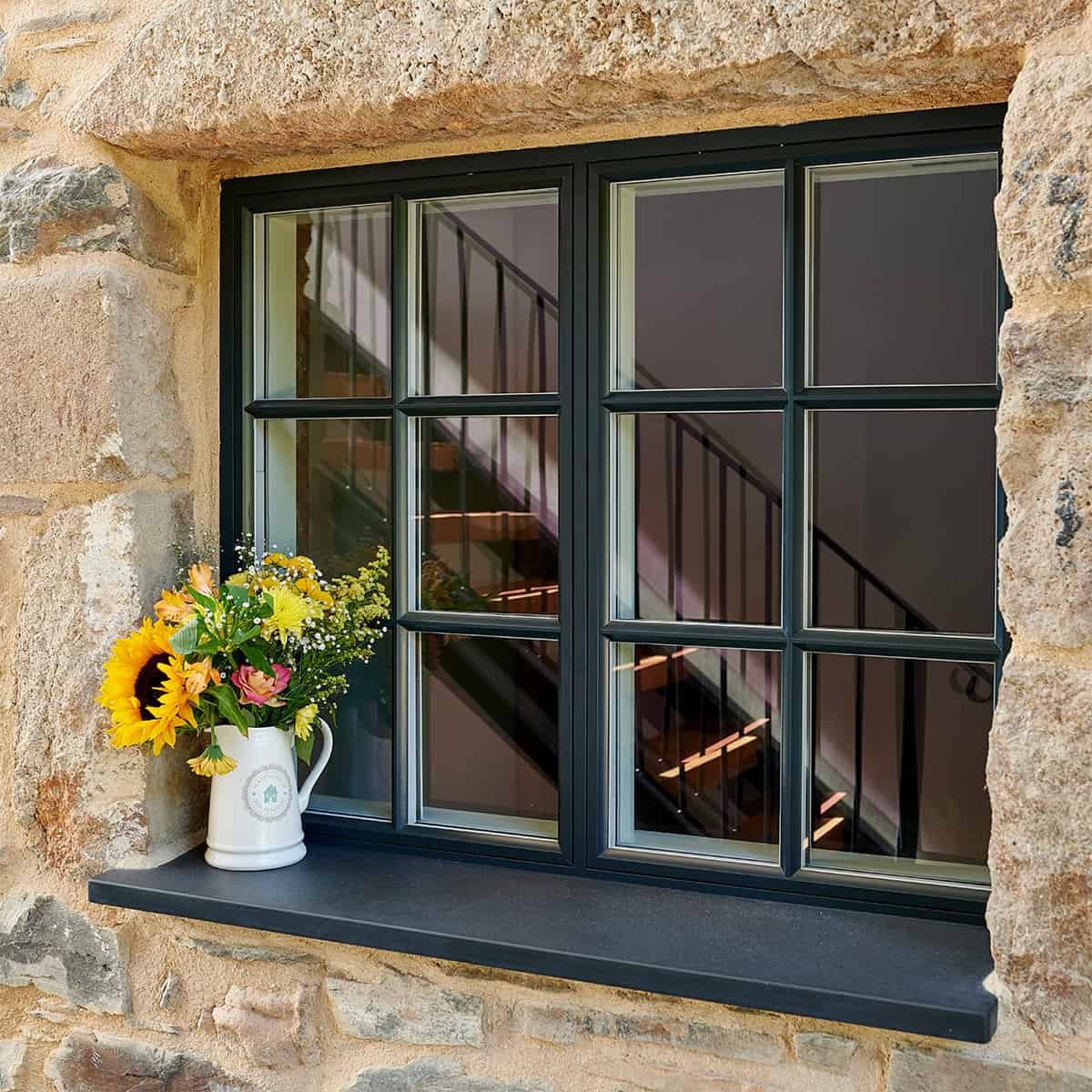 Save energy with premium windows
Our alu clad windows are at the very forefront of energy optimising technology. So good are they at maintaining a comfortable indoor temperature that they meet all Passive House criteria, the global standard on supreme energy efficiency in construction. However, besides your choice of windows, there are also additional ways to energy optimise your home. Check out our energy guidelines.
Ready to get started? Complete our online form to get your free quotation.