Why choose a composite door?
Rationel composite doors are made from timber and aluminium to deliver a truly top of the range product, one which offers everything you expect from a high-performance door:
Energy efficiency
Low maintenance construction
High quality design
Your front door is more than just an entrance or exit – it's the focal point of your home, a first impression for visitors, and ideally should complement the overall style of your property.
Custom-made to your specification, a timber / aluminium composite door will make a unique statement about you and your home. And you'll also spend less on energy, repairs and repainting, not to mention just how comfortable you home will feel.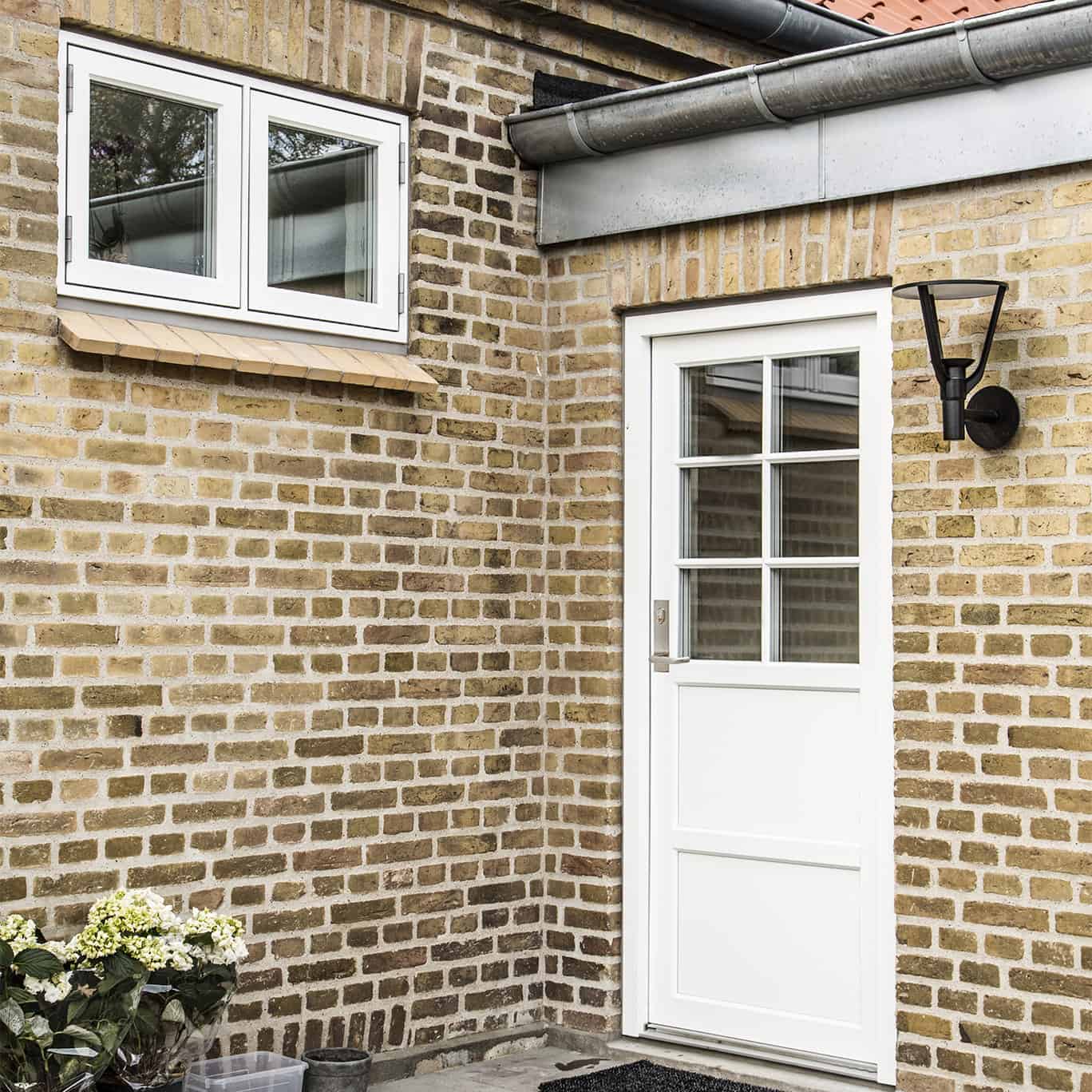 ​What is a composite door made of?
In a composite door, two or more materials are combined to create a better and more durable product. Composite doors from Rationel are made from timber clad in aluminium and so offer the advantages of both these materials. They don't need to be repaired or repainted every year, thanks to the extremely durable aluminium cladding, and are very easy to clean. Timber also offers great thermal performance.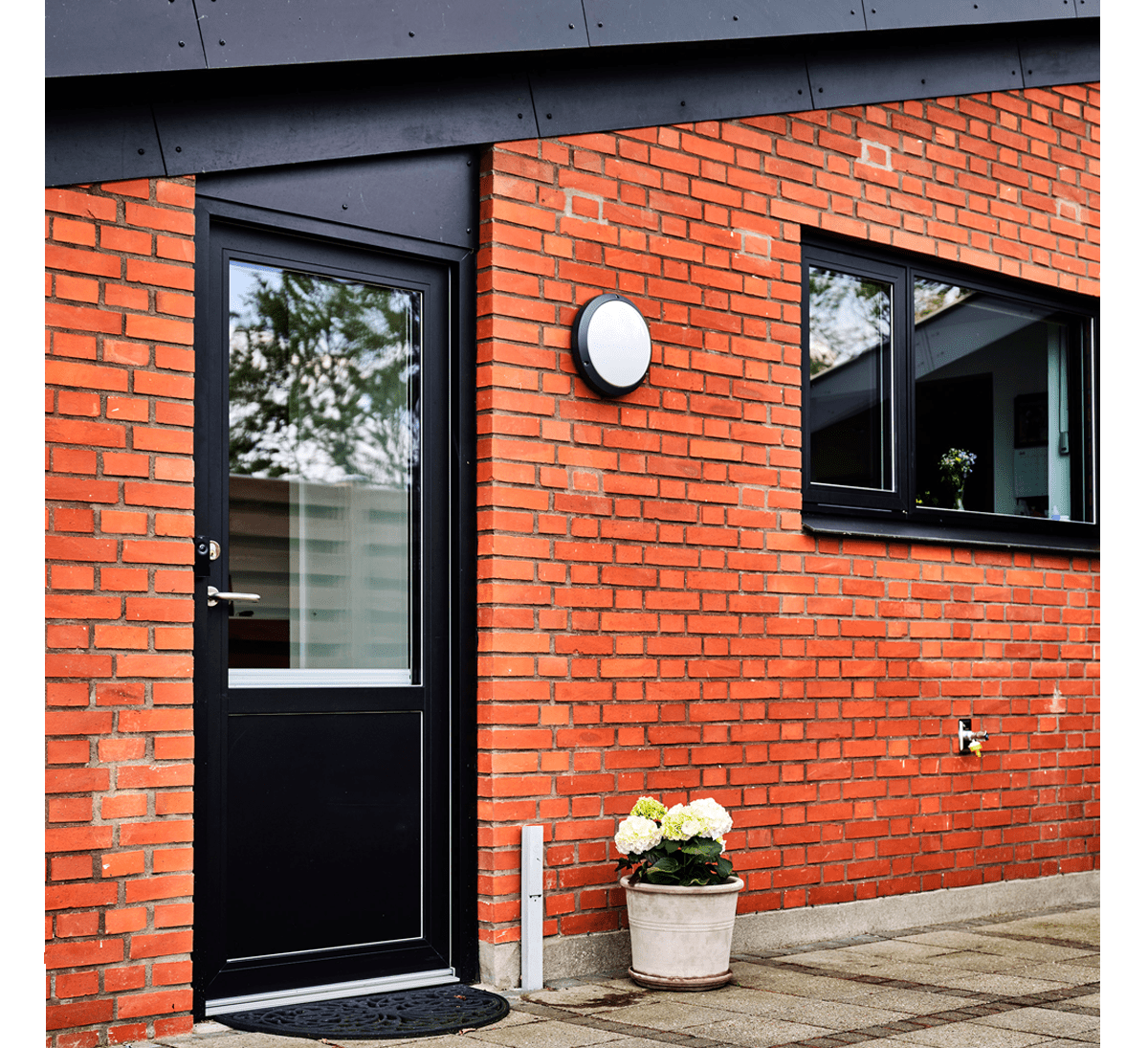 Aluminium on the outside of the door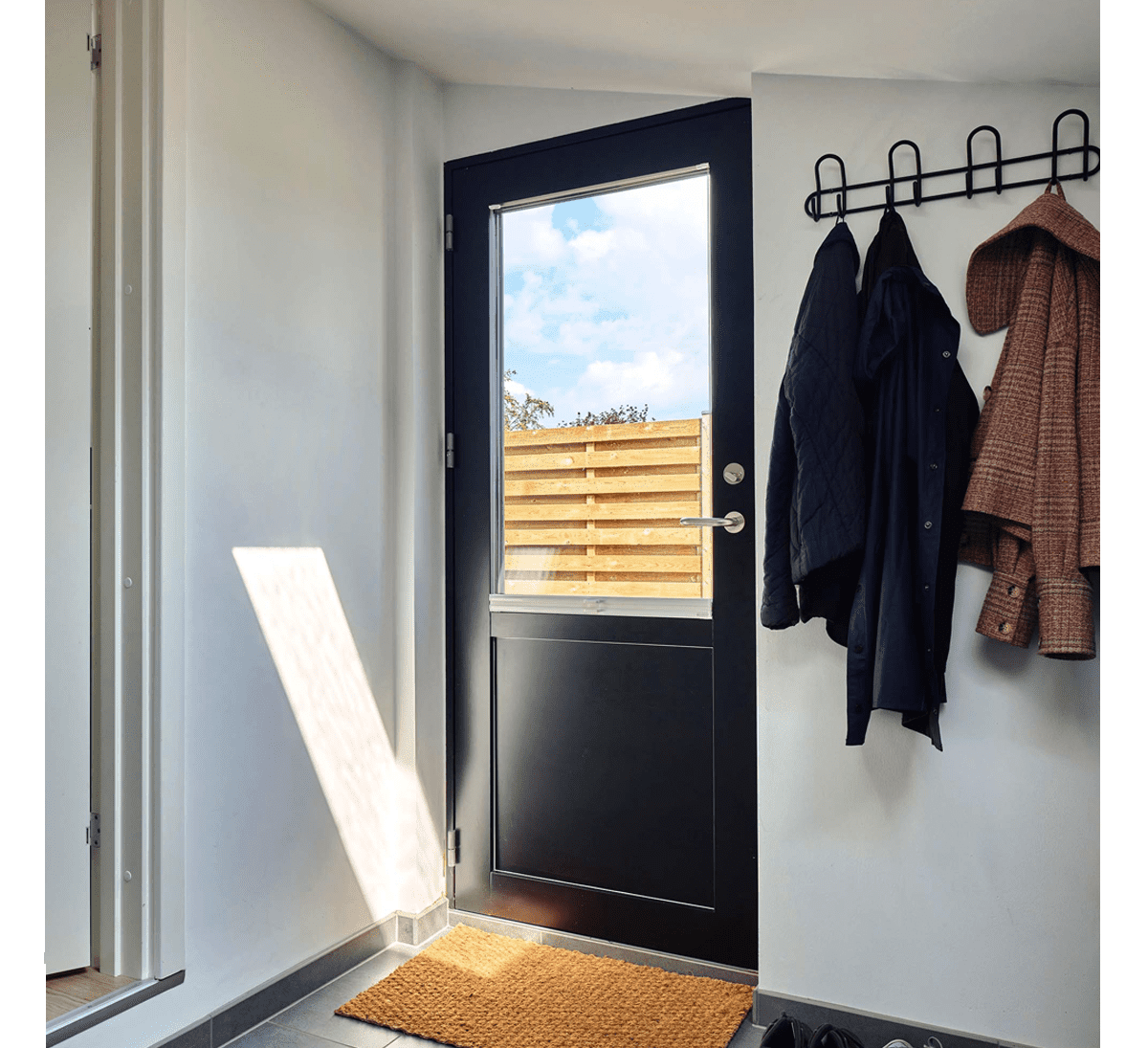 Wood on the inside of the door
Why choose composite doors from Rationel?
A strong and well-built door will improve the security of your home, keep the heat in and the weather out, and should require very little maintenance. In fact, Rationel doors were originally created for homes in Scandinavia, where winters can be very cold, and so are designed to minimise heat loss. Our composite doors also come pre-assembled and factory finished which means installation is quick and easy.
Designing your composite door
Glazed entrance doors are popular as they allow natural light to flow through the home. If you choose obscure glass for your front door, it lets in light while still maintaining privacy. Our glazed entrance doors are constructed using a frame and sash, with the option of glazing bars and panels. Here are some examples: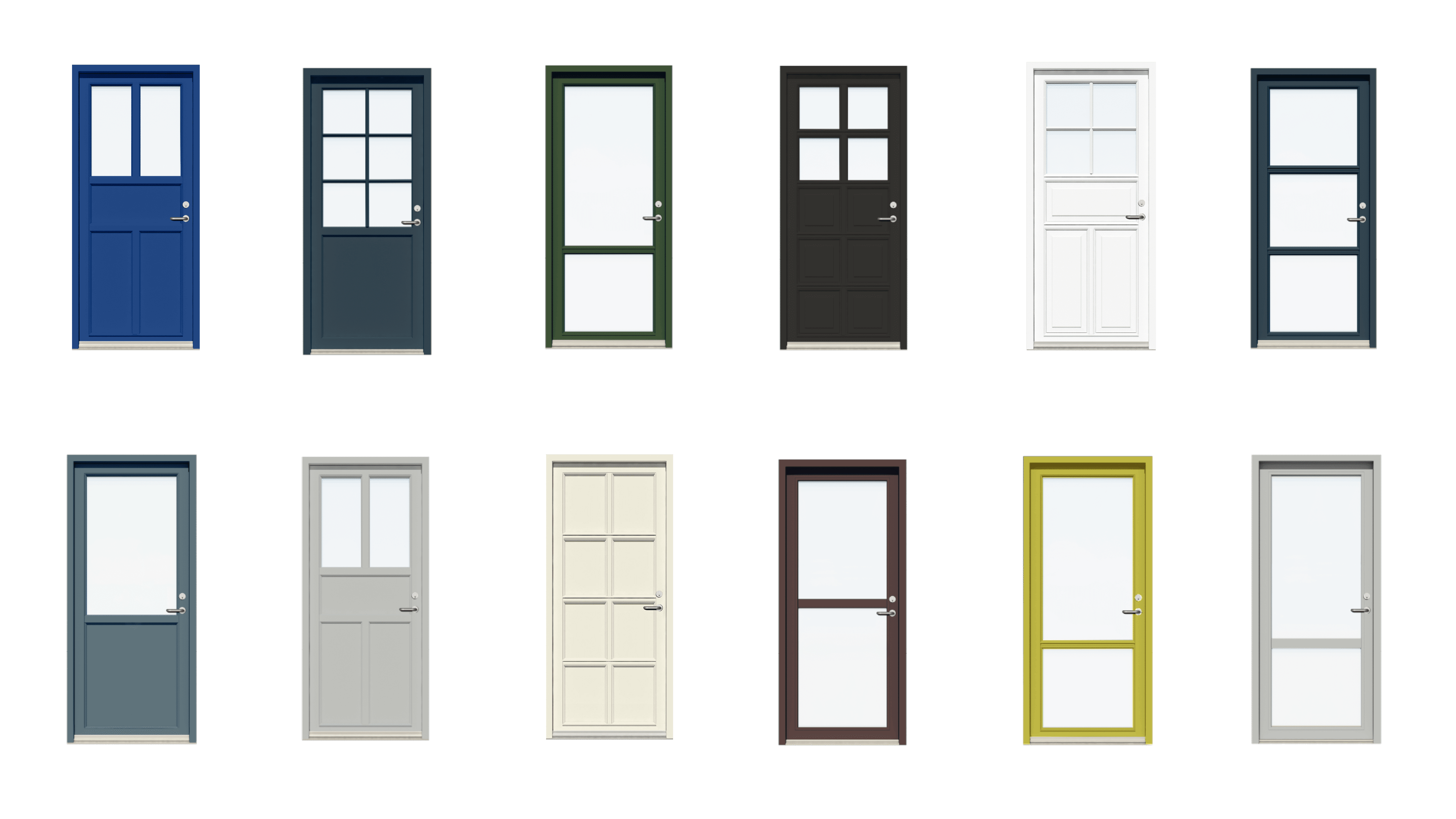 Composite aluminium timber patio doors for your balcony or terrace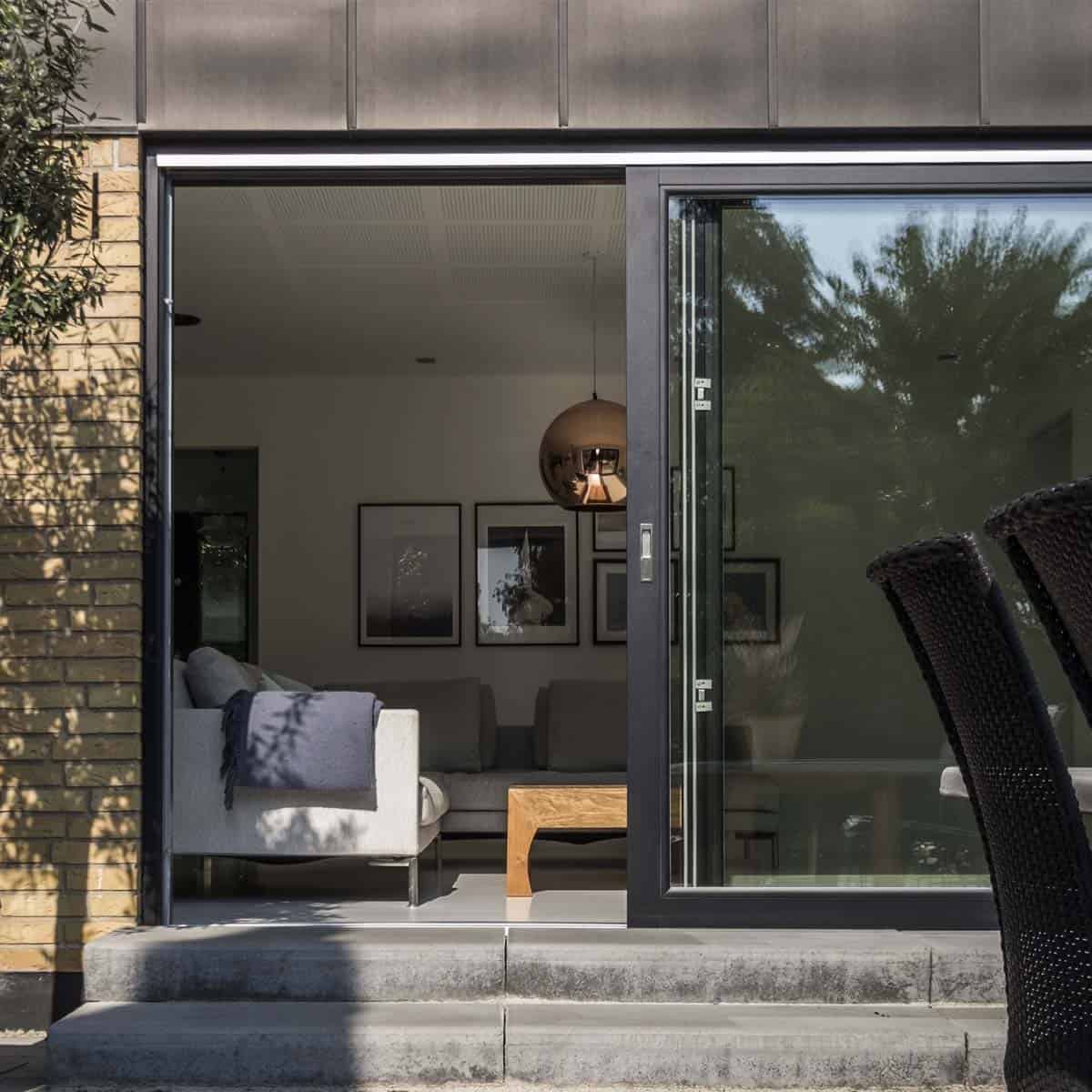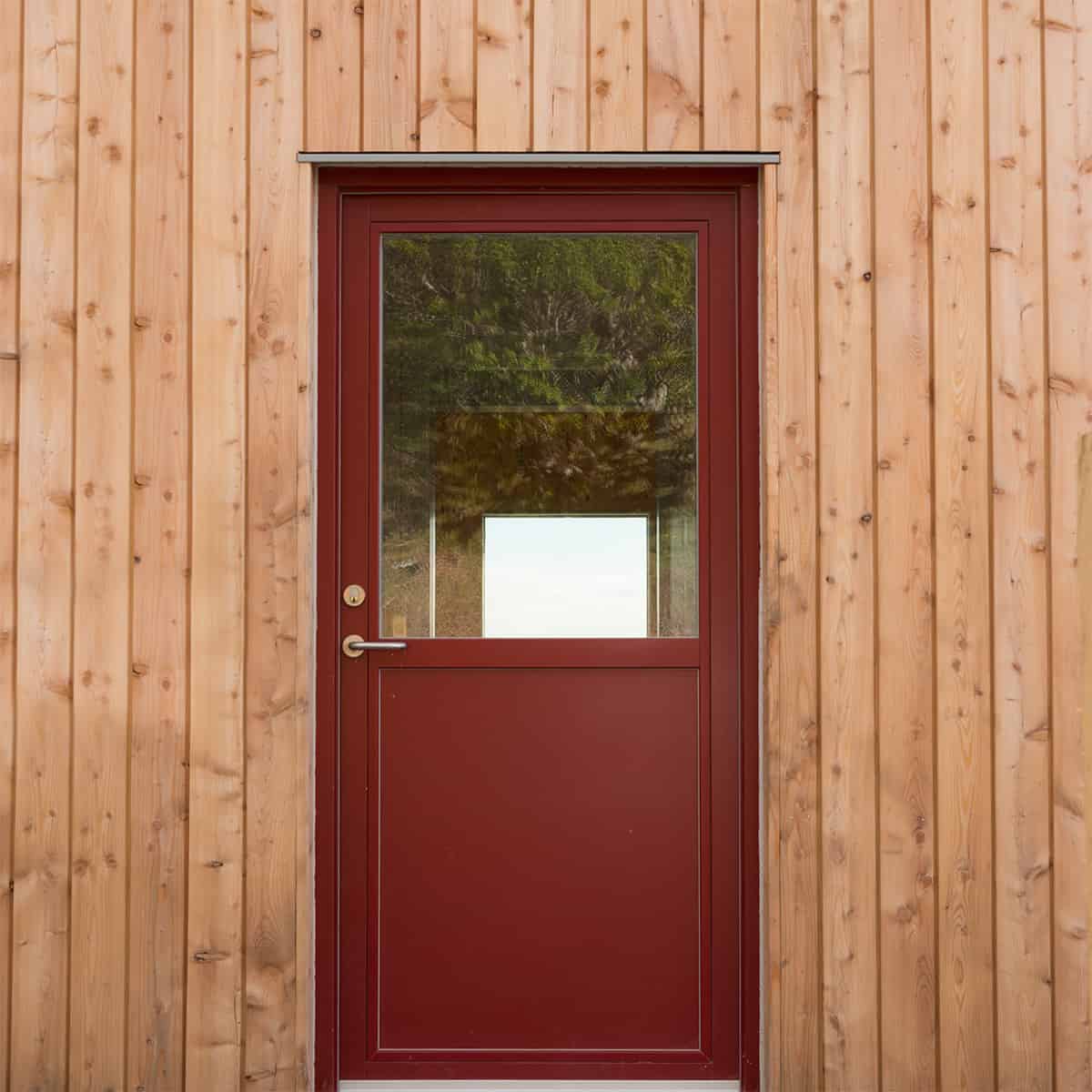 Do you want to make your home stand out from the crowd? Or do you prefer a classic shade, for a more timeless finish? Either way, don't be afraid to make a statement by choosing a door colour which is different from your window frames. Whether renovating or self-building, it's an easy way to add real interest to your home. And don't just take our word for it – visit our gallery and be inspired.
A new front door is a big decision, so it makes sense to see the door before you buy, look at the design in detail and feel the quality of the product. Click here to find your nearest Rationel showroom where you can view our range of beautiful doors and discuss your needs with our friendly consultants.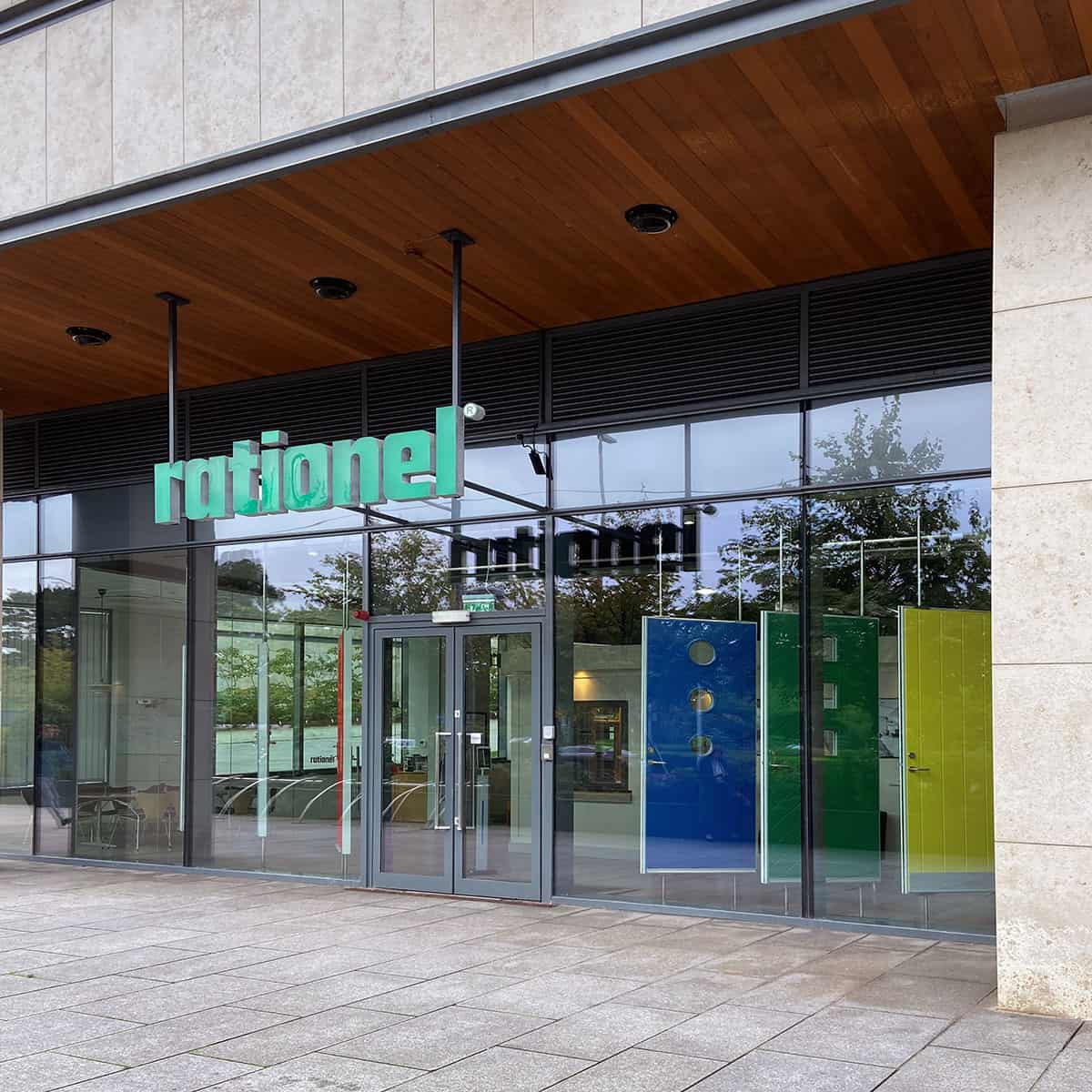 Contact us today for a free quote.