In a traditional suburb of Odense, Denmark, this innovative and contemporary house has been built using sustainable materials. External walls feature natural slate and timber cladding, climate-friendly foundation and Rationel AURAPLUS alu-clad windows, installed to provide excellent insulation.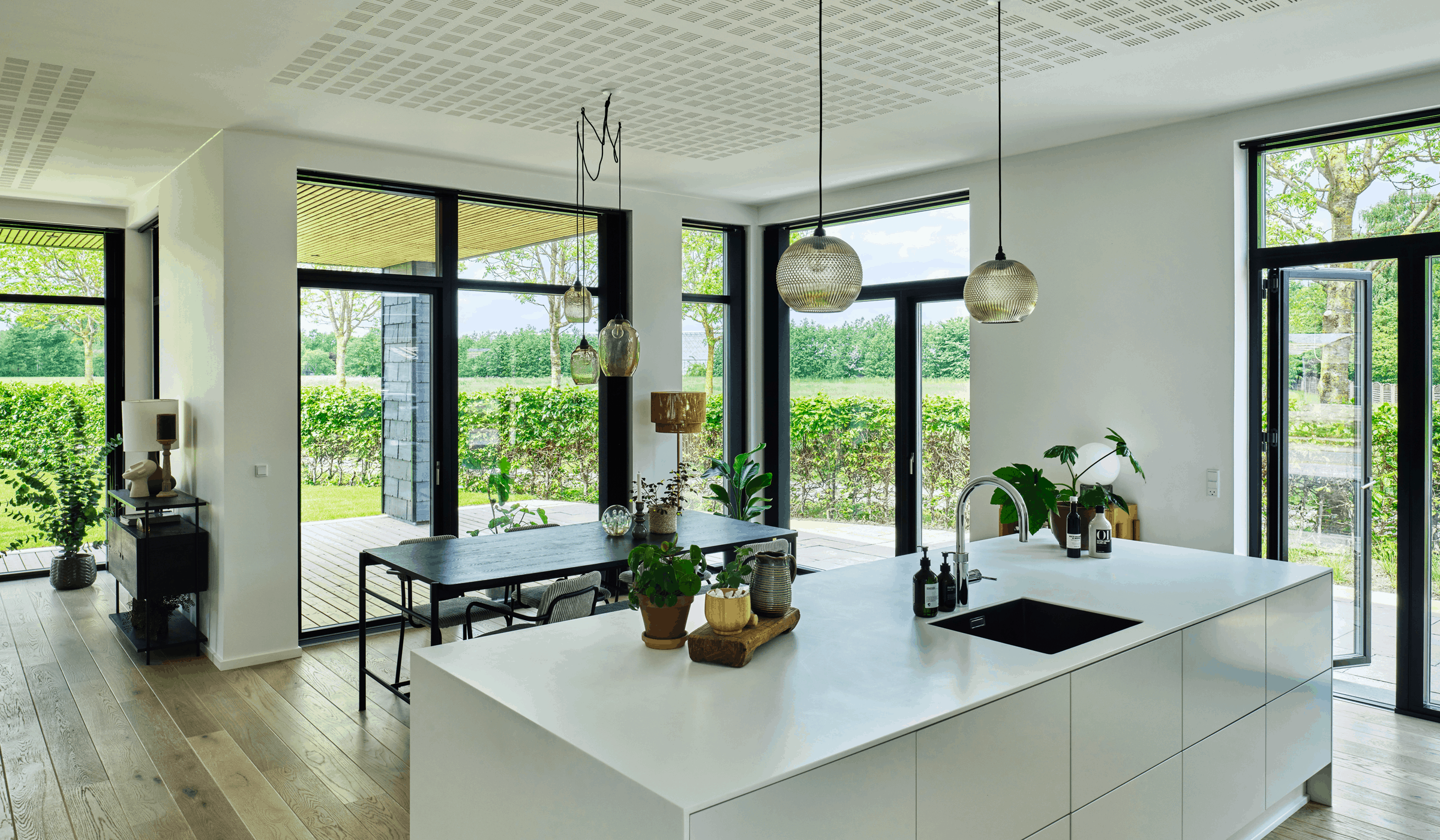 Large windows and patio doors flood the house with daylight, while the slim black frames complement the sleek, minimalist design
Large windows combined with glazed casement doors create the feel of a garden room – lots of light and great views of green grass and beautiful planting. The glazed doors provide a link between the terrace and kitchen-diner, and bring the garden into the home.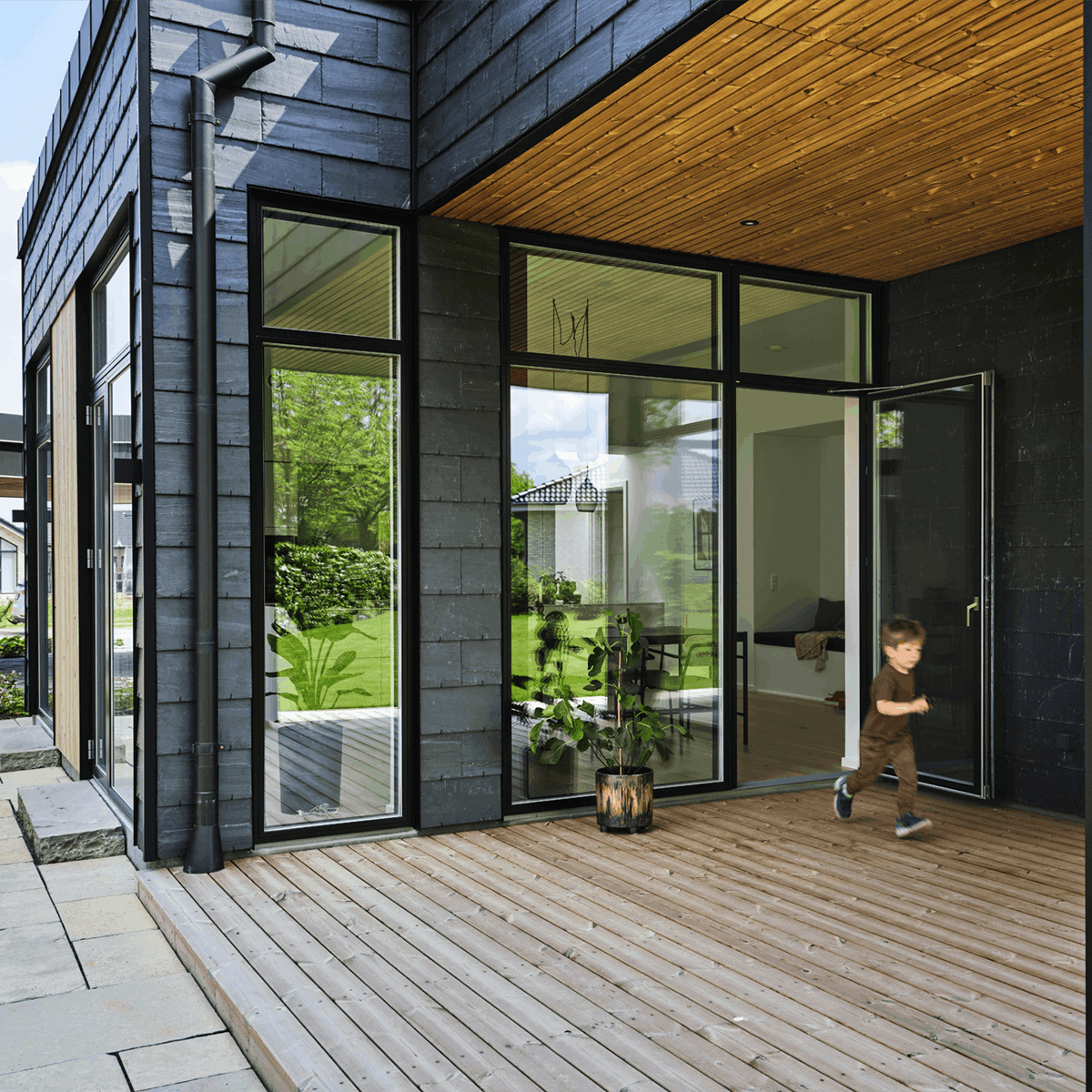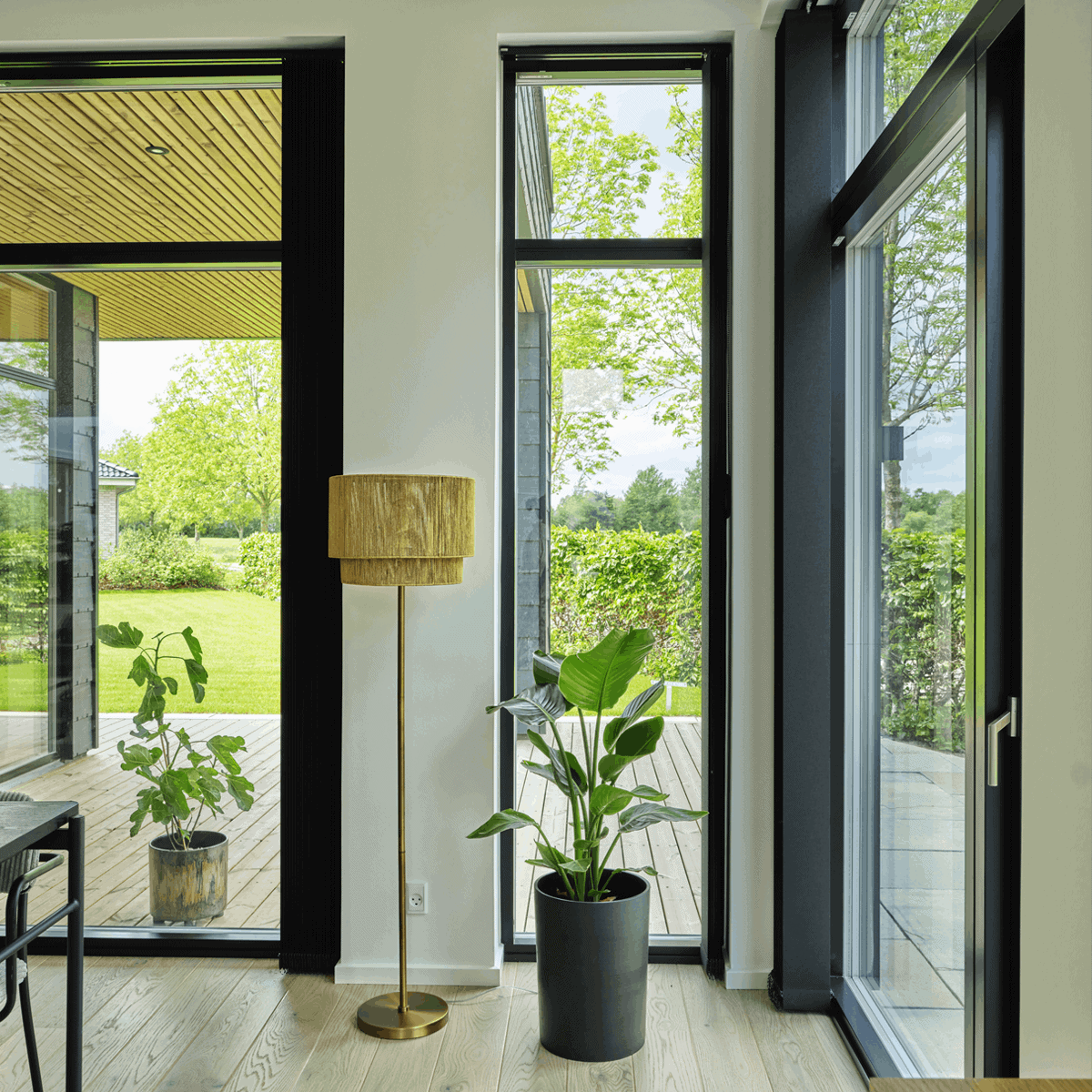 Big windows for free-flowing daylight
You can combine Rationel windows and doors in many different ways. Here, for example, glazed casement doors are installed next to large fixed windows – together they extend the view and bring more light from the garden into the living room. Adding smaller fixed windows above every unit creates an even bigger area of glass, further increasing the flow of daylight.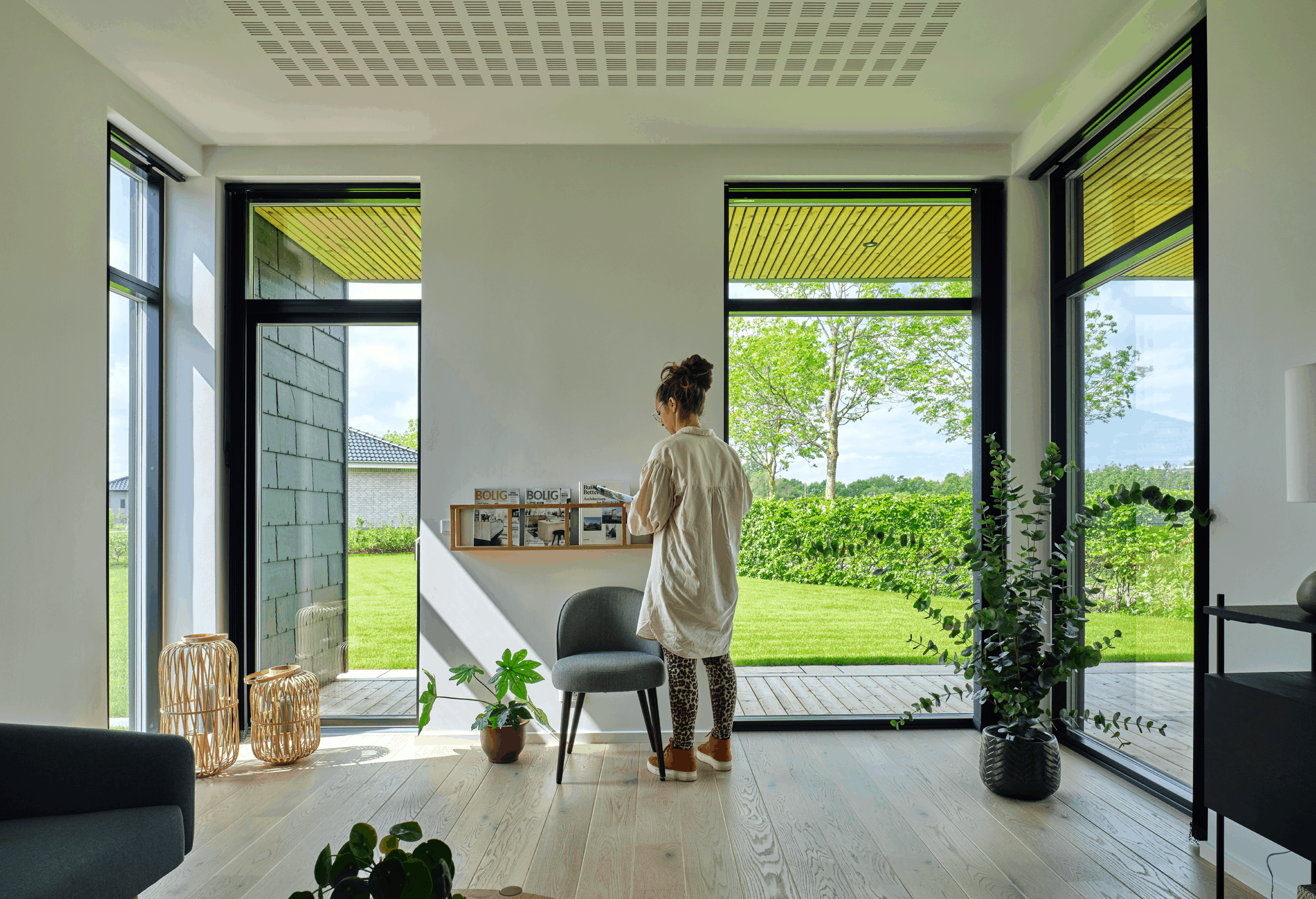 Make a room look bigger by choosing windows that go all the way down to the floor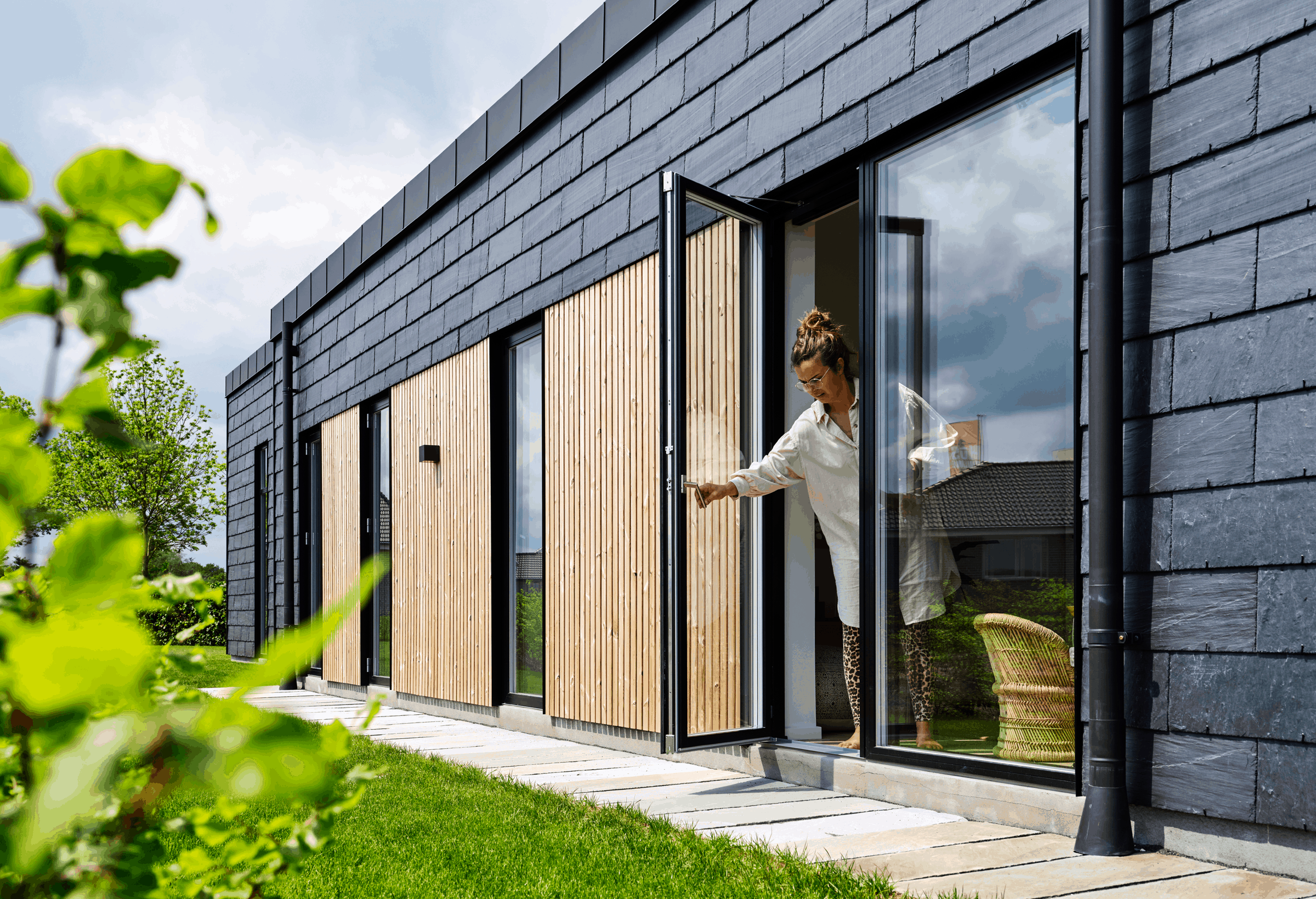 Slim-framed and minimalist, our casement doors are designed to look just like our windows.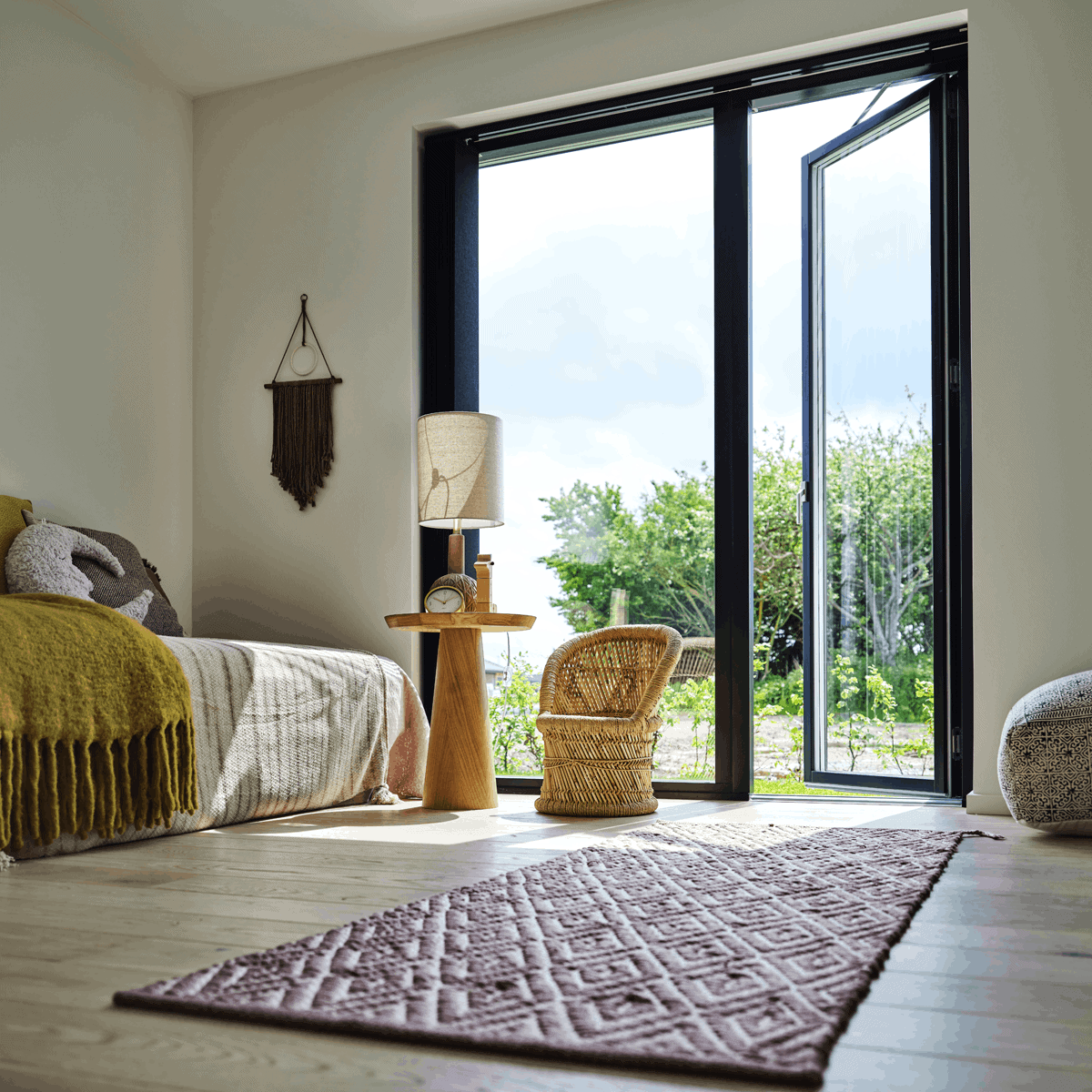 ​A door which is also a window
Rationel casement doors feature the same frame profile and design as our windows – the only visible difference is a slim external threshold. As a result, our casement doors are the ideal partner for our fixed window units, and when installed together create a flush, seamless frame finish and an uninterrupted façade.
Create the ideal window combination
In this bedroom, fixed and opening windows are installed in the corner of the room to give two different views of the garden.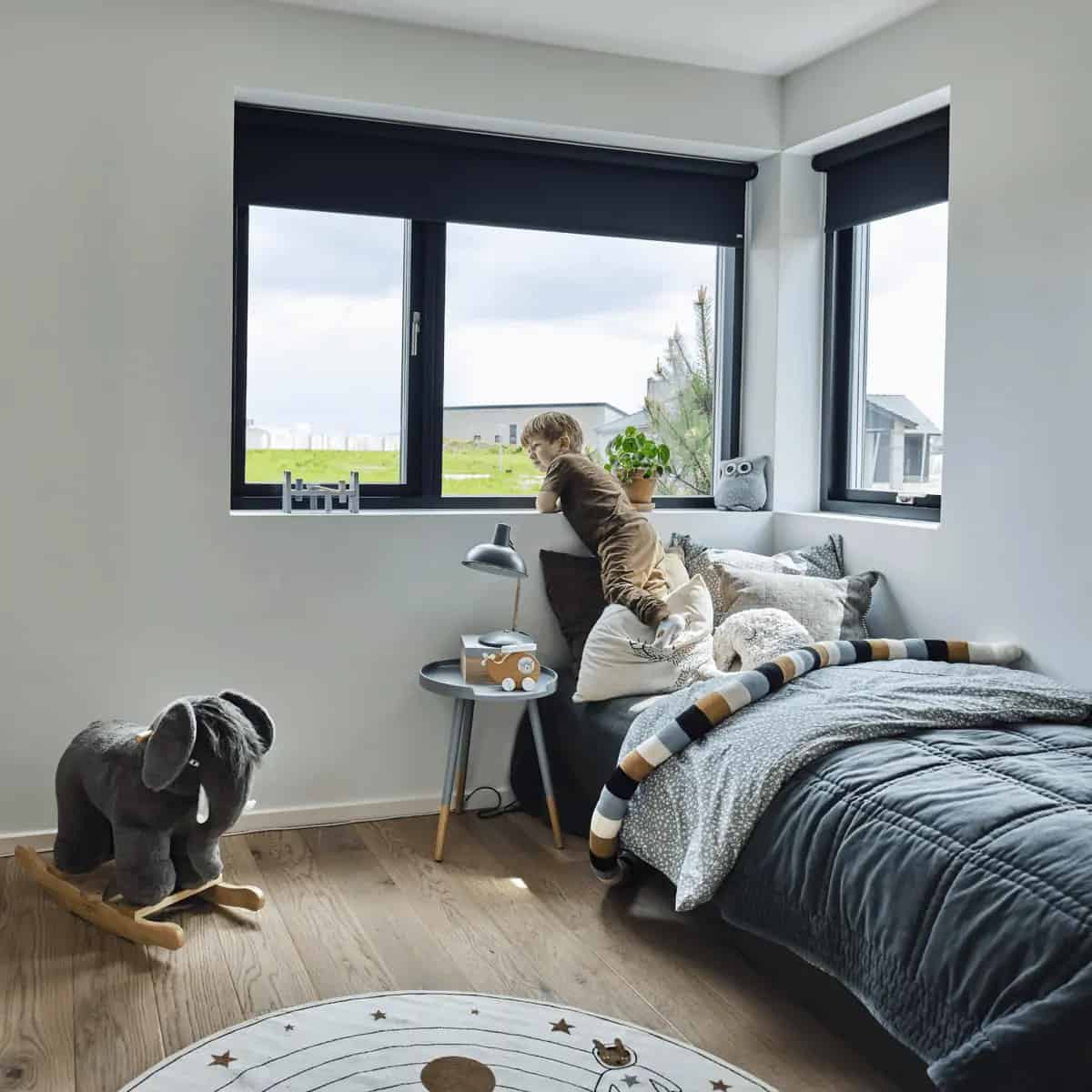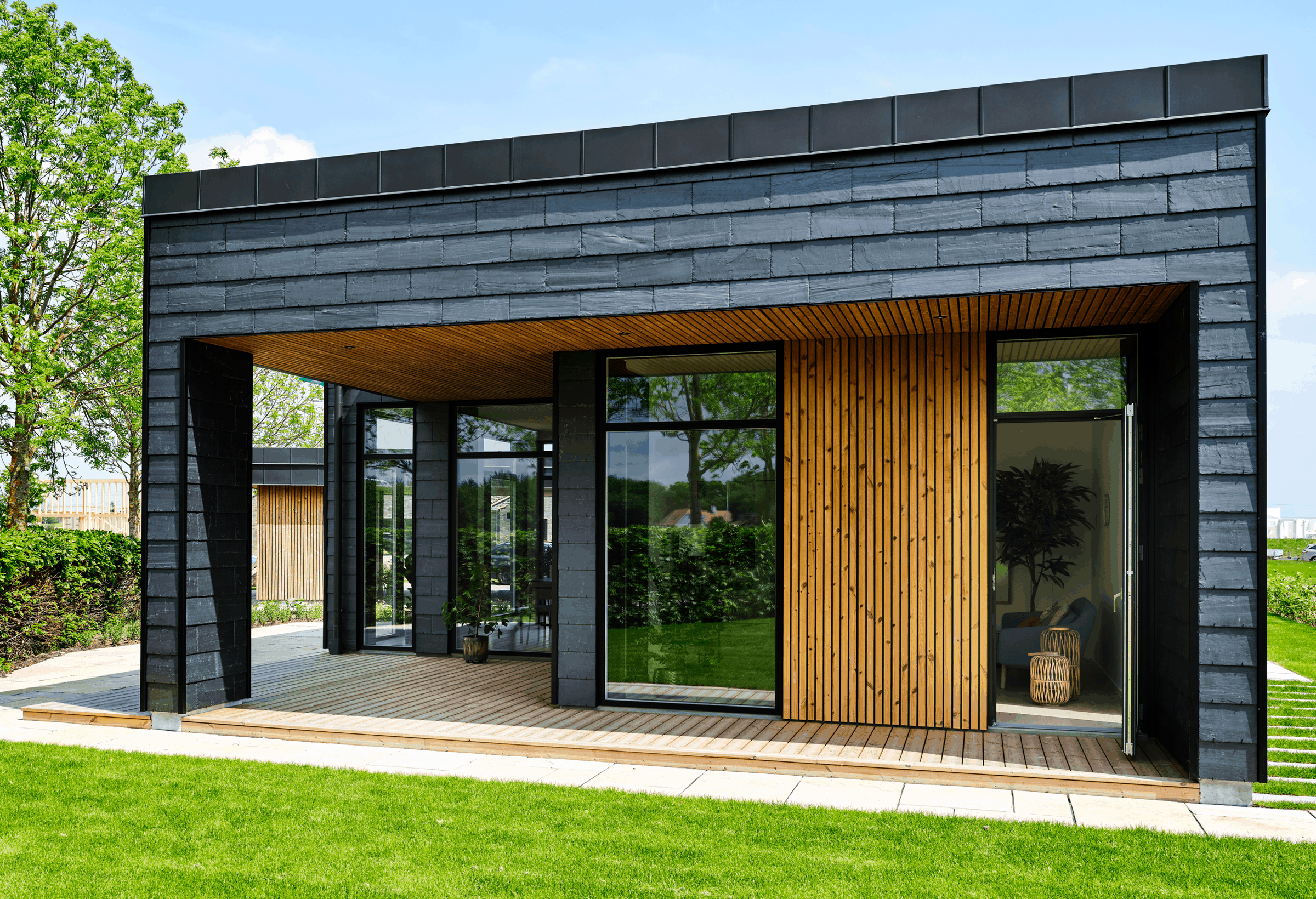 Install corner windows for wonderful views and extra light.
Daylight and privacy combined
Rationel OBSCURE glass, in either a patterned or frosted finish, reduces visibility to enhance privacy. We offer a range of different translucent OBSCURE glass options, all designed to blur external colours and shapes while still allowing light to enter the room, making OBSCURE the ideal choice for external doors and bathroom windows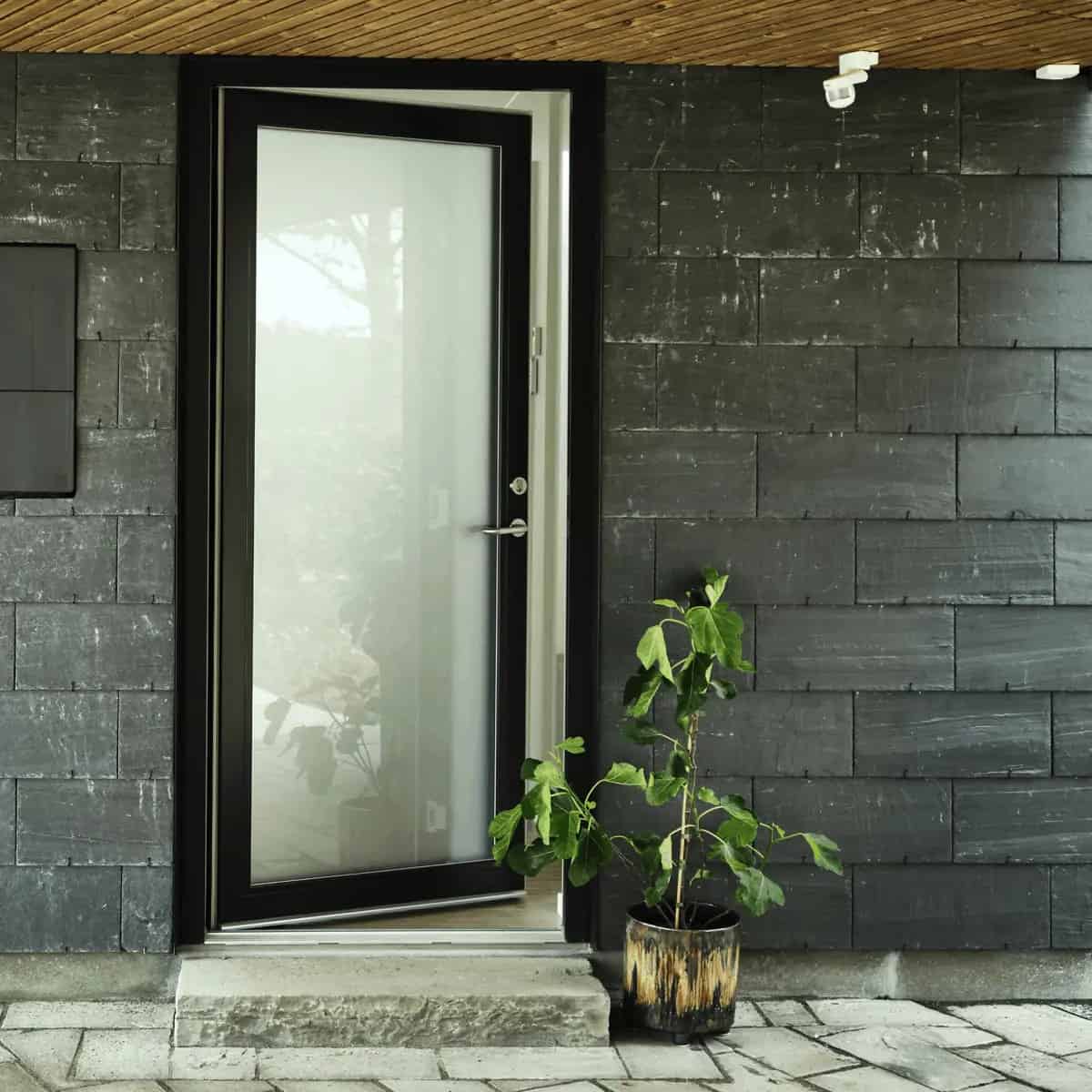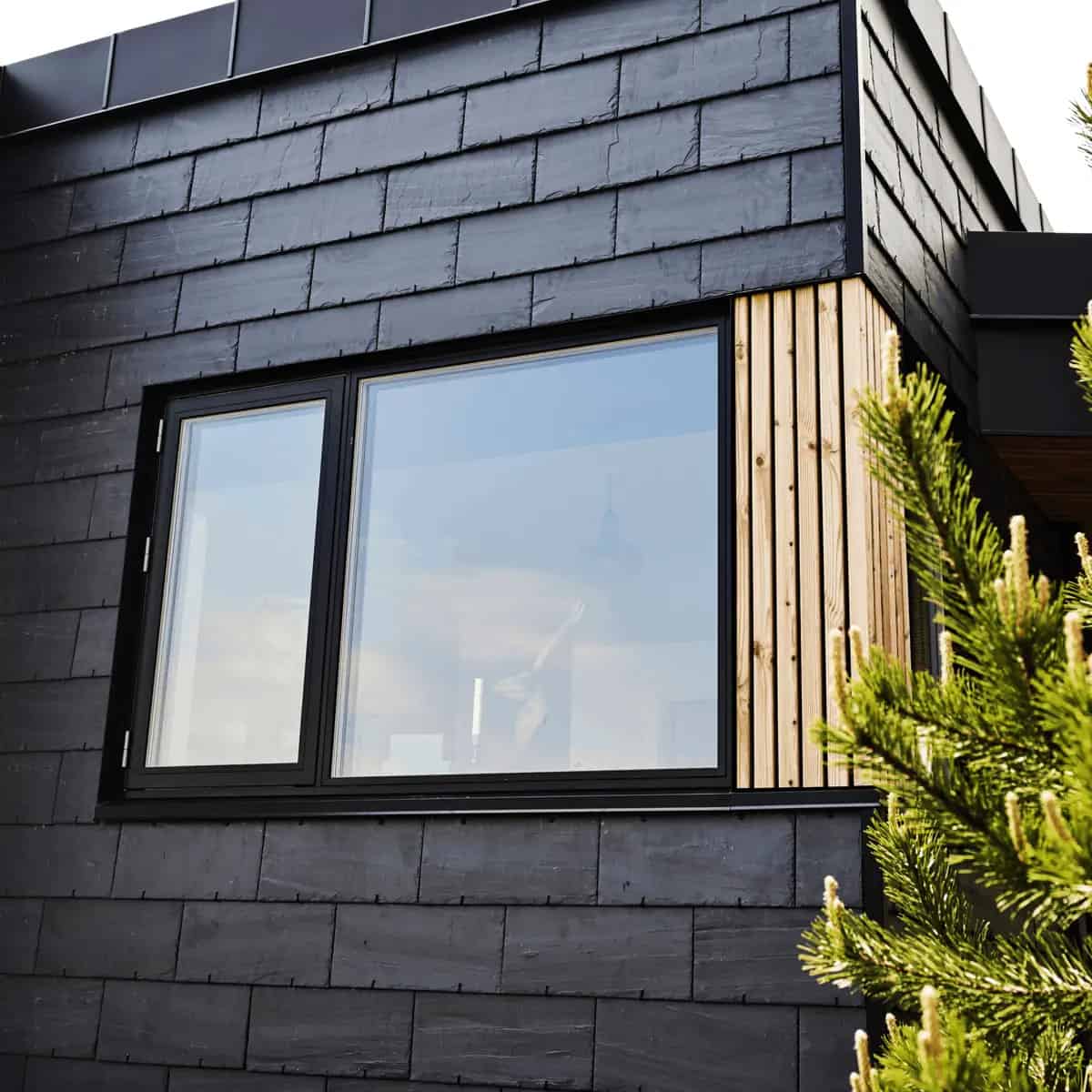 Play with different façade materials
This slatted timber external panel adds character to the Rationel window, and interest to the façade, by providing a stylish contrast with the black window frame and dark cladding.
Be inspired by our case stories