If you're the owner of a modern property in Ireland, then the AURAPLUS range of replacement windows are designed just for you. With clean, sleek lines and the maximum amount of daylight allowed into your home, these timber and aluminium windows are just the ticket.
Ideal for use in properties that require optimum energy efficiency and manufactured using FSC-certified forest timber, AURAPLUS alu clad windows offer the reassurance of a product that greatly reduces your carbon footprint.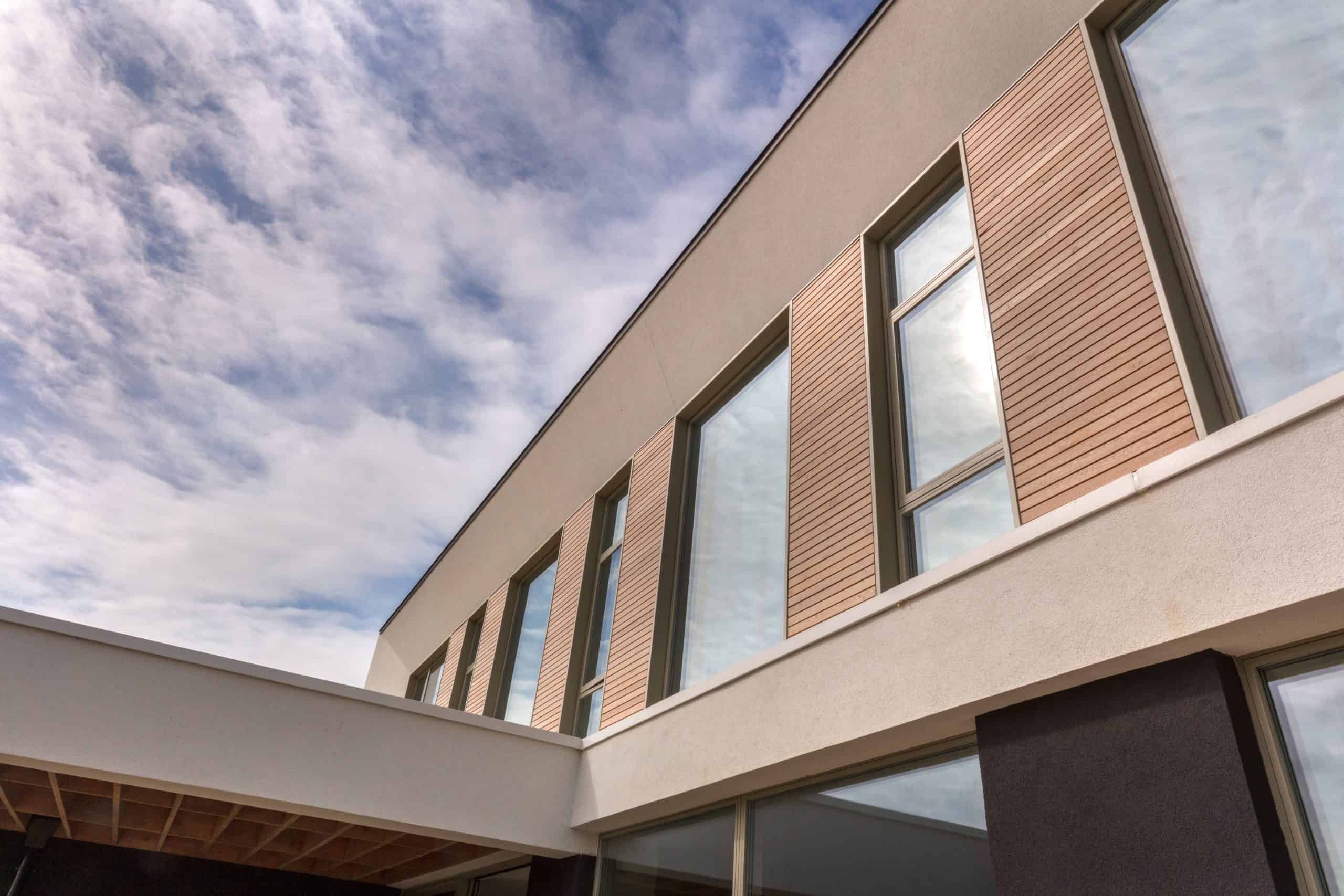 Explore this Irish architect-designed villa with fabulous views here
The advantages of triple glazed Alu Clad Windows
Created with high-quality timber and a resilient outer alu cladding, AURAPLUS triple glazed windows represent one of our most popular lines – and the windows can be created to any bespoke design required.
This means that you get the advantages of gorgeous, finished timber inside your home and the fantastically durable exterior cladding that requires the minimum of maintenance to remain looking great, year after year.
So, if you're in the market for windows for a contemporary property, there is perhaps no better choice in terms of style, design freedom, longevity and energy efficiency. Sure, there's an initial investment, but it's outweighed by ongoing energy bill savings.
AURAPLUS is available in various window types, that can be combined, and in different types of glazed patio doors.
Enjoy AURAPLUS for your home
If you'd like to know more about what makes windows from Rationel Windows Ireland the savvy choice for homeowners, we recommend that you take a look at our website, where you'll find details of every one of our ranges.
Alternatively, should you prefer to talk to a member of our team about your requirements – no problem. Just call us on 01 297 1005 and we'll be happy to discuss your needs and find the ideal solution.