Window replacement leading the refurbishment
Built in the early 1950's, this 1,500 sq. ft. 4-bedroom detached single story bungalow located in Dublin 14 had not been upgraded or modernized since its initial construction.
The project remit was to significantly improve the building energy rating from 'F' to 'B2', and to create a design led refurbishment within a tight budget. Therefore, the energy performance and quality-price ratio of the windows were major decision-making factors. Other upgrades to the house included re-wiring, heating, plumbing system and insulation throughout.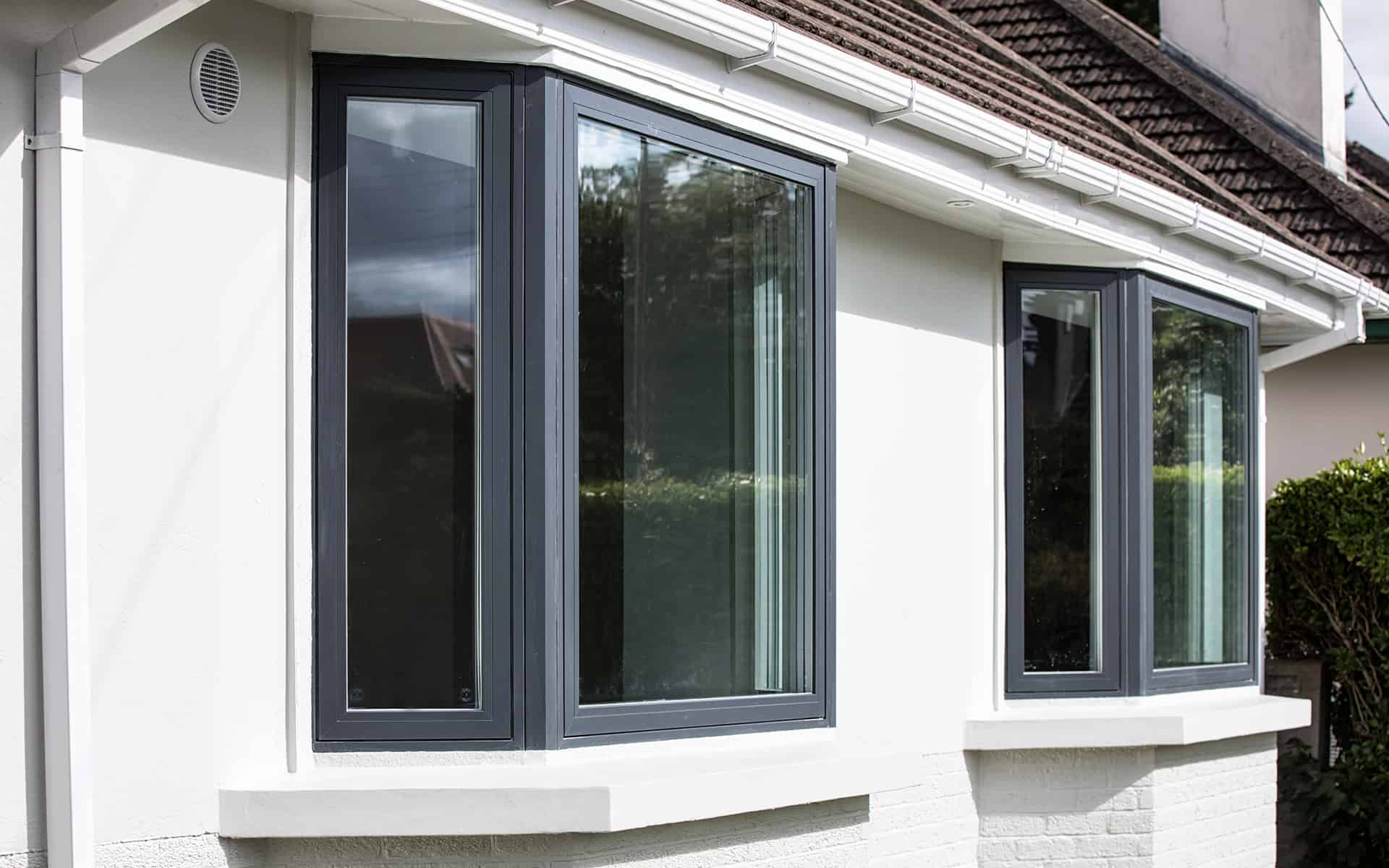 Why Rationel? A mix of counselling, thermal efficiency and modern style
The designer of the project had used a number of different window manufacturers previously. However, in this instance a chance conversation with another contact led him to Adam Casey of Rationel Dublin. At the initial meeting with Adam at the Sandyford Office, window options, which focused on thermal efficiency, aesthetics, budgets, and timings were discussed. Armed with this knowledge and confidence in the product an order was placed immediately.
The chosen windows were AURAPLUS alu-clad windows. The window upgrade from original 1950's single-glazed metal framed windows to Rationel triple-glazed windows was one of the most important decisions on the project. Rationel windows will ensure that this home is future proofed. The bungalow is now B2 rated, and energy costs have been substantially reduced since the retrofit project was completed.

'As someone who has high expectations and standards on each and every project, Rationel certainly exceeded my expectations. They delivered on what they promised.'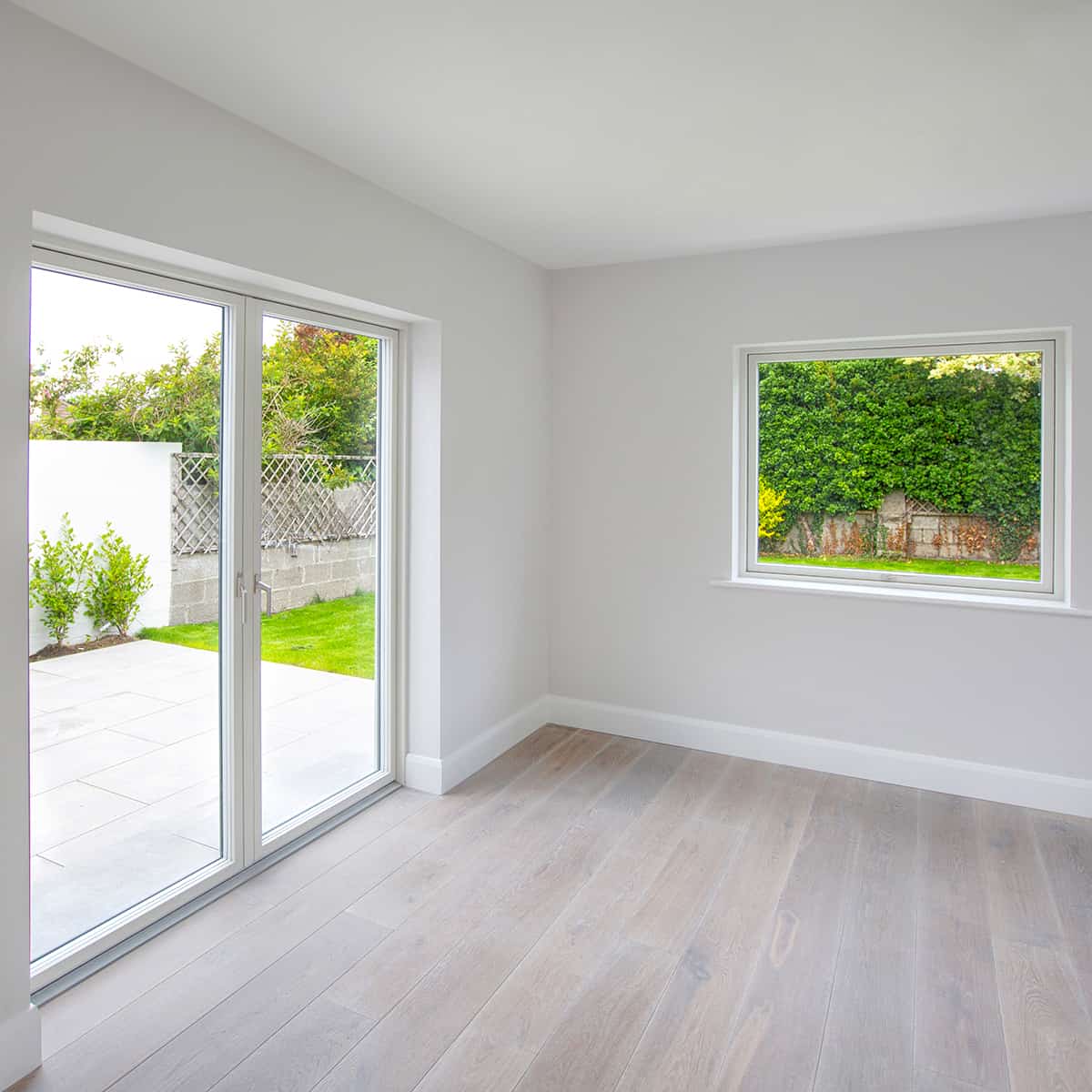 Providing Space and Light
Whilst the bungalow was being extended modestly to incorporate the existing garage/storage room (which then subsequently became an office, bathroom, and utility area), an extension of the floor area was not the main priority. Instead, the design focus was the layout of the bungalow and making the most out of the existing footprint with a change to the internal layout. The property itself benefits from high ceilings which creates a great sense of space and volume.
Blending Colour Palettes and Personality
​
The client chose a neutral colour internally (Grey White RAL 9002) to provide a soft and warm ambience and contrasted this with a bolder, stronger colour externally (graphite grey RAL 7024). At the front of the house the main door entrance was widened for the purpose of incorporating a bold, oversized pink door (Antique pink RAL 3014).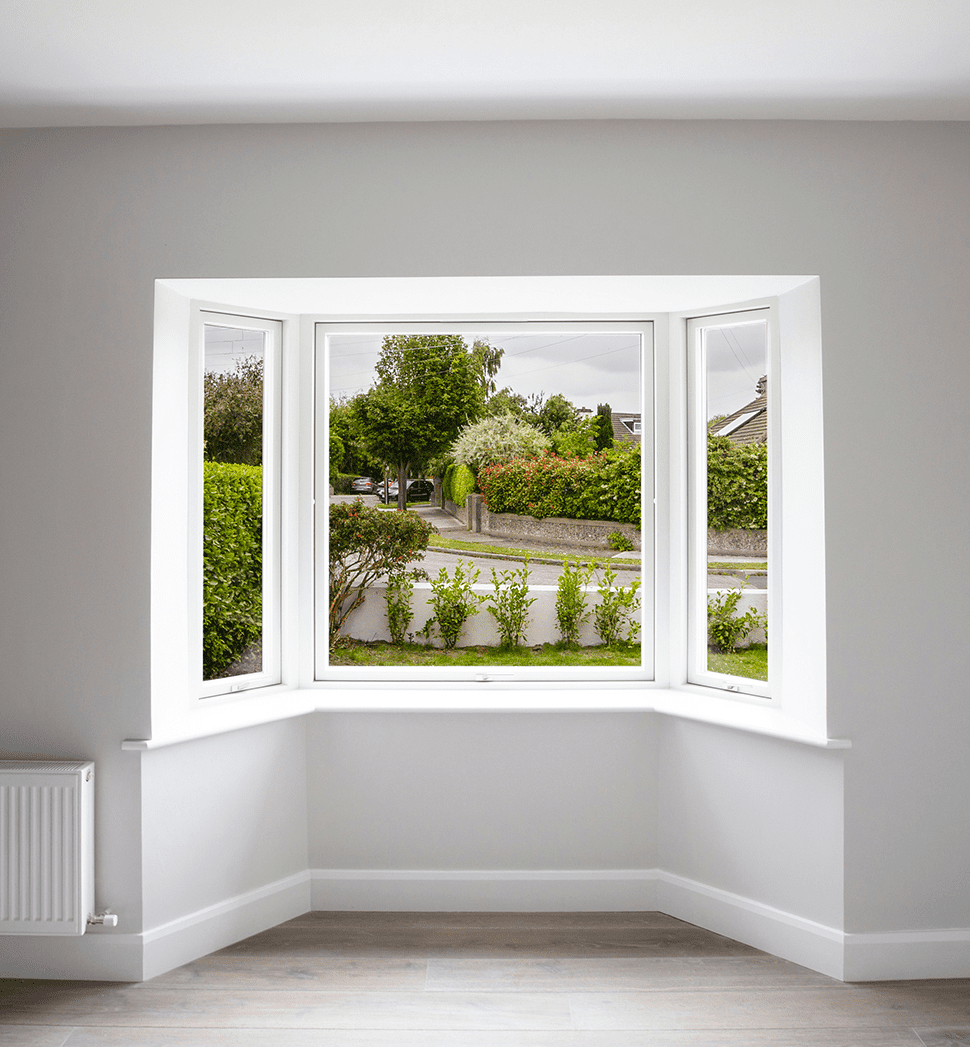 Colour internally
Grey White RAL 9002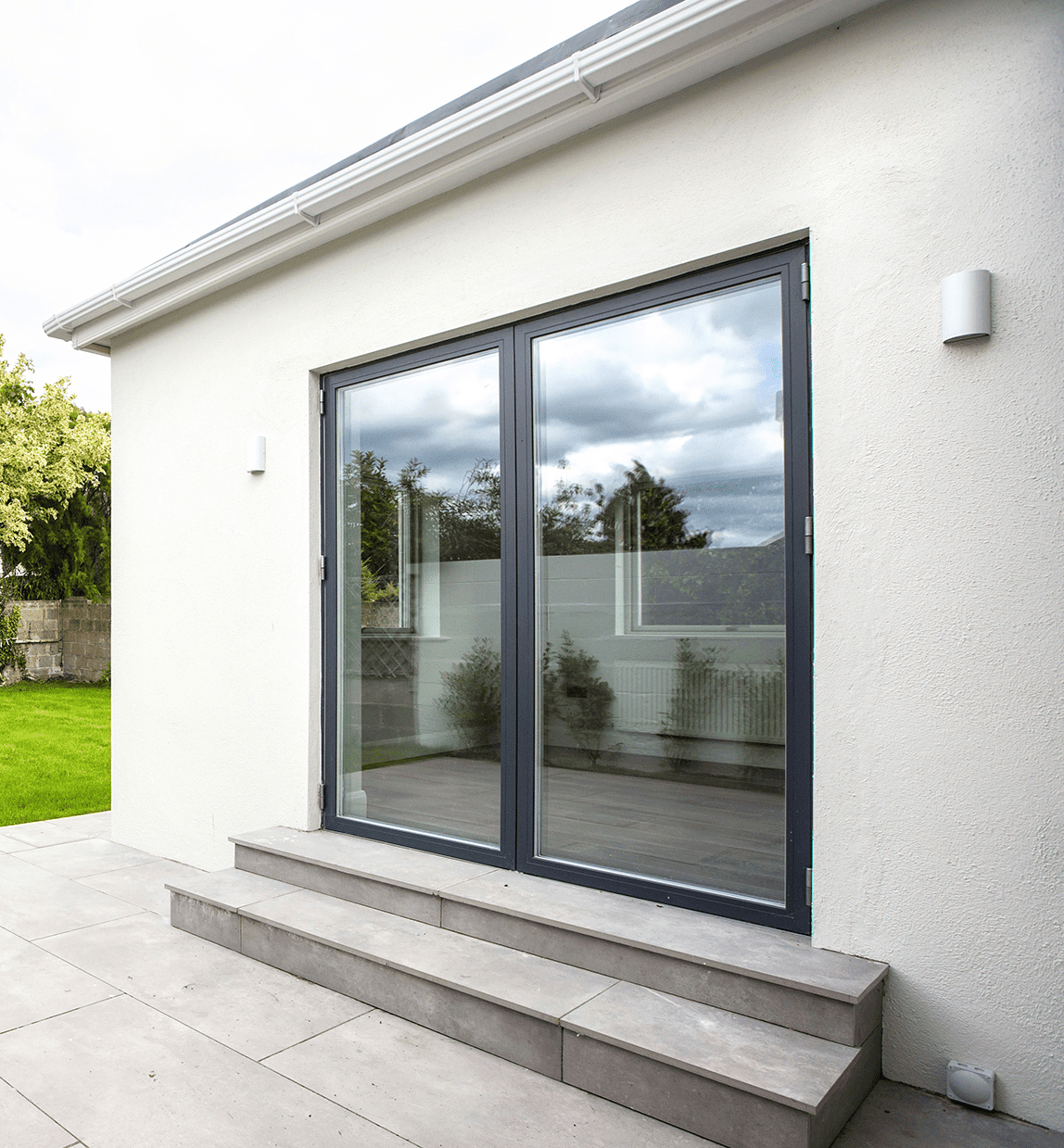 Colour externally
Graphite grey RAL 7024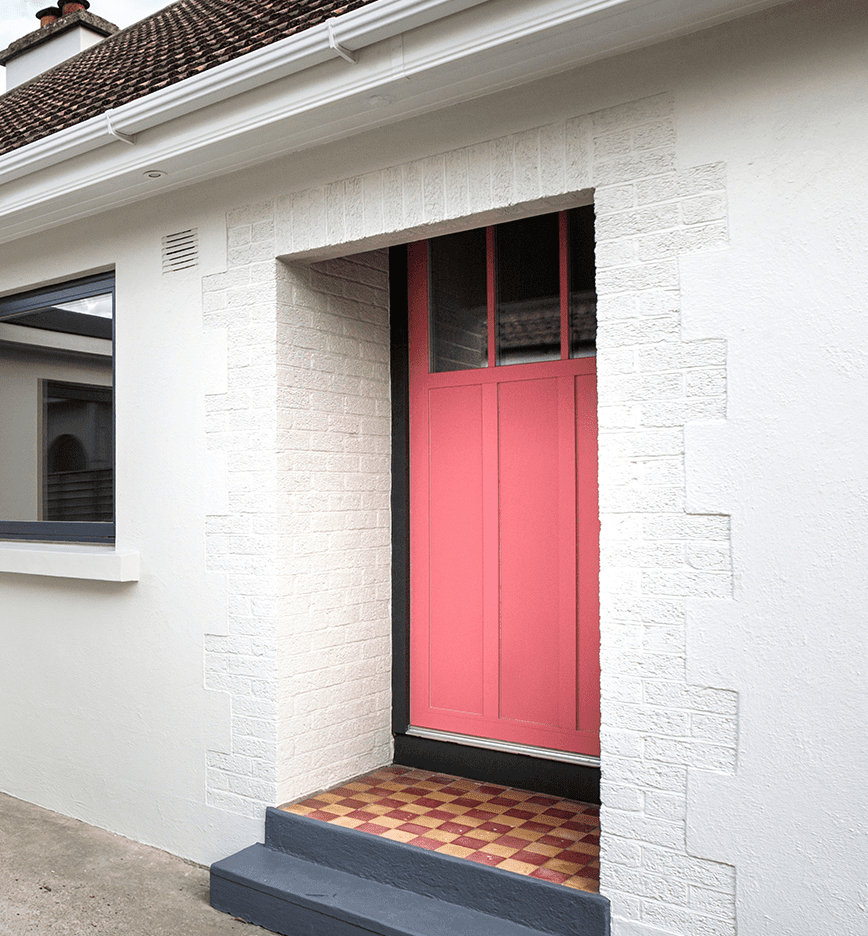 Front door
Antique pink RAL 3014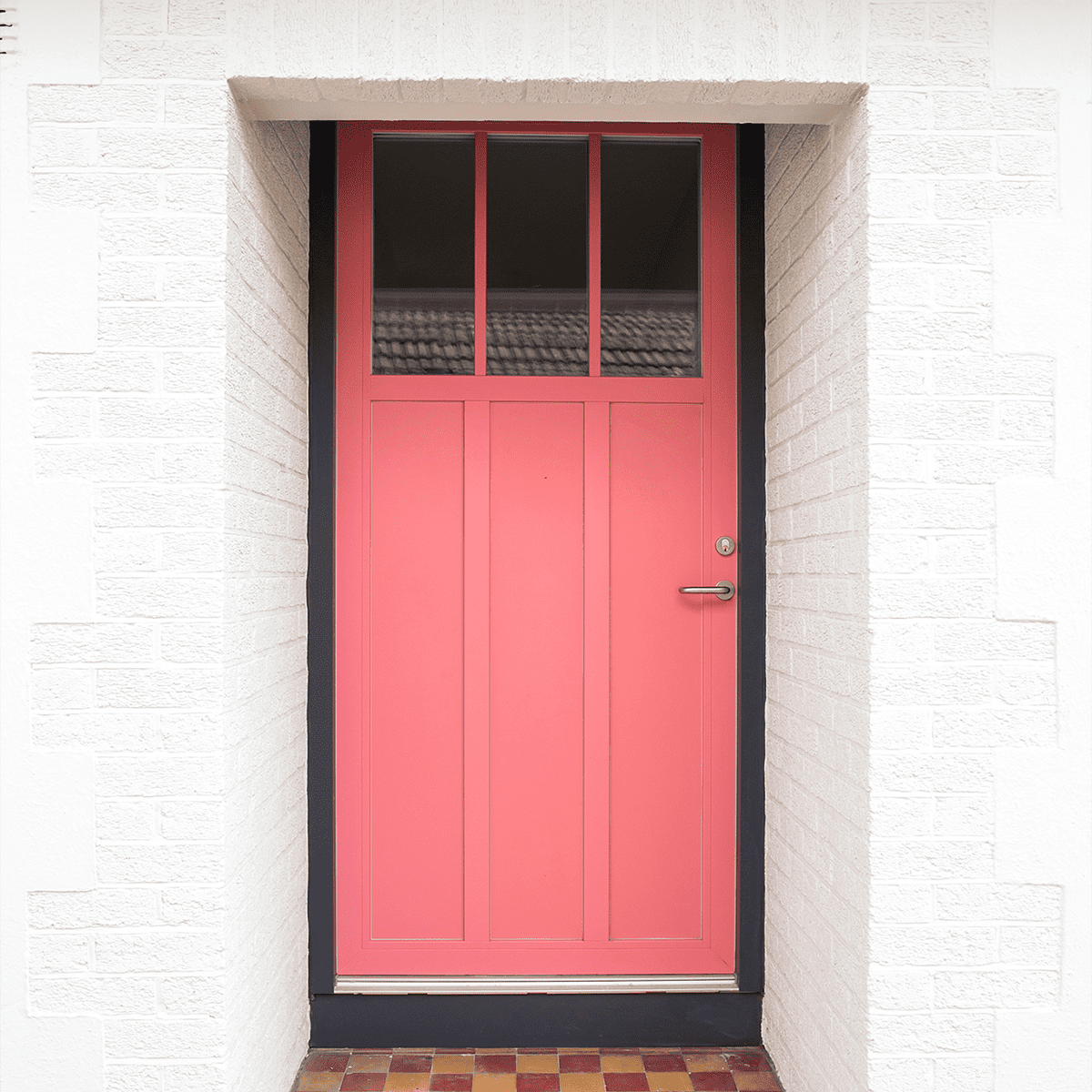 A front door with a purpose
From a design perspective the front door glazing was positioned at just above head height to allow light to flood into the house but also maintain some privacy. The fabulous pink door was chosen to bring in fun, personality and add something different to the overall neutral tones chosen elsewhere.
Click on the image to see the bigger picture.
Be inspired by our case stories