This 1970s detached home, built in the Danish city of Kolding, enjoyed great views and lots of fresh air thanks to its beautiful hillside location. The house itself, however, had become tired inside and out. The original windows with their dark wooden frames made every room feel gloomy, and also provided poor insulation. A complete renovation was needed and so the owners set to work. They were happy with the basic structure and floorplan, but wanted to transform the property into a modern, well-functioning home with a better indoor climate. Now, new alu-clad / timber windows really make the house stand out and deliver the contemporary details the owners wanted, such as slim frames and architect-designed handles. External aluminium frames also need very little maintenance, saving the owners valuable time.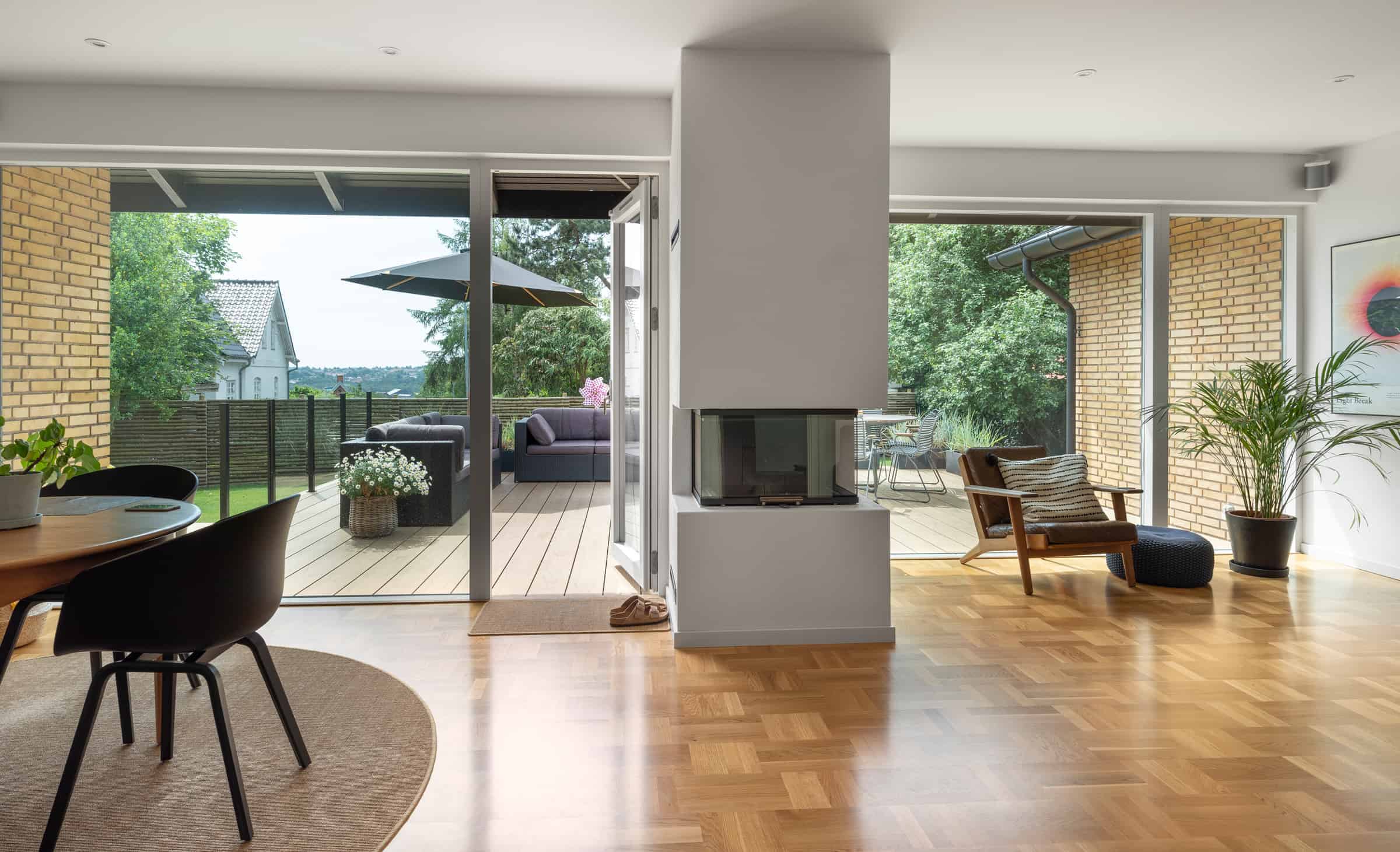 Large south-facing windows are a feature of the living room so to avoid overheating, and maintain a good indoor climate, the owners specified solar control glass across the entire façade. This reduces glare and heat caused by too much sun, without compromising the flow of natural daylight. Find out more about Rationel's solar control solutions.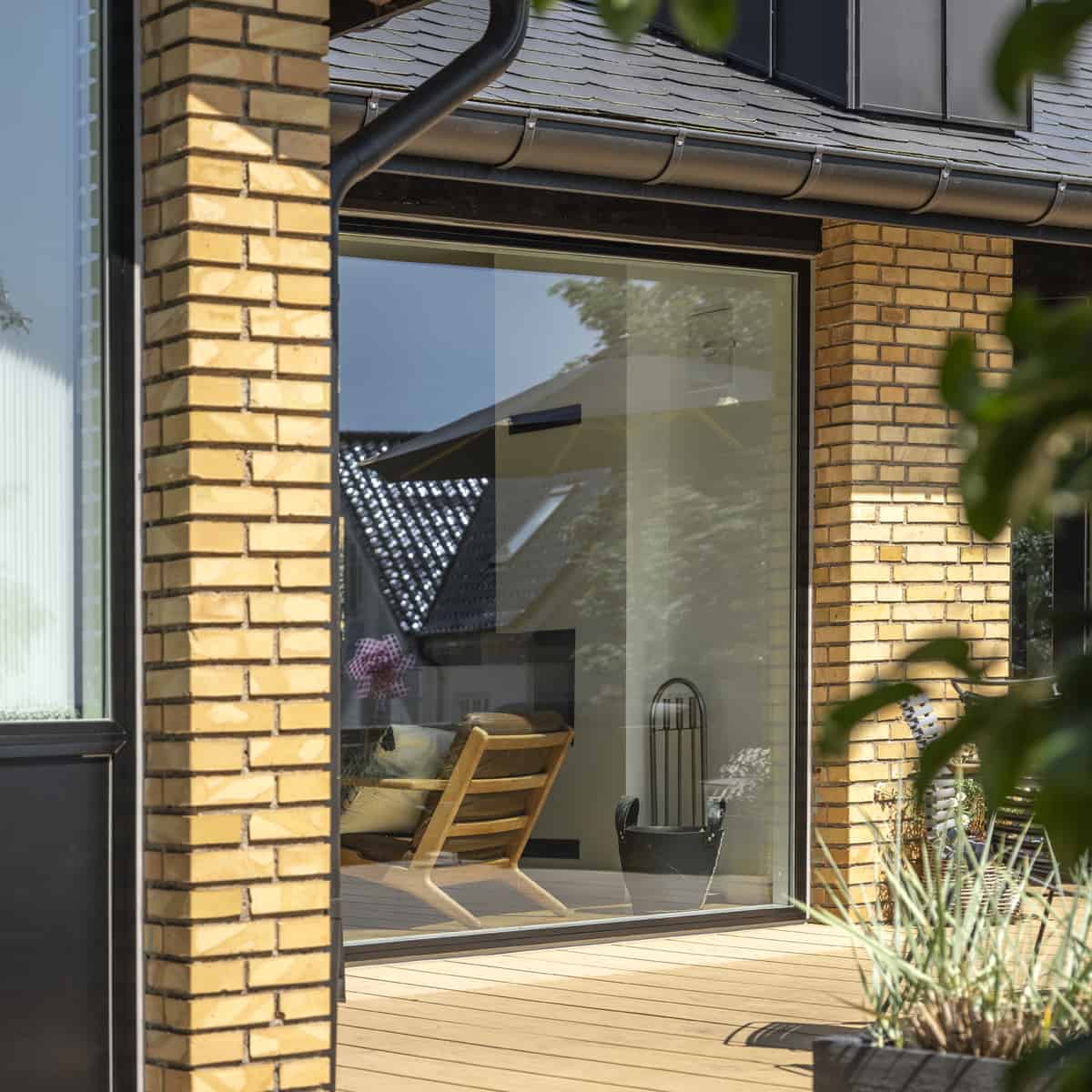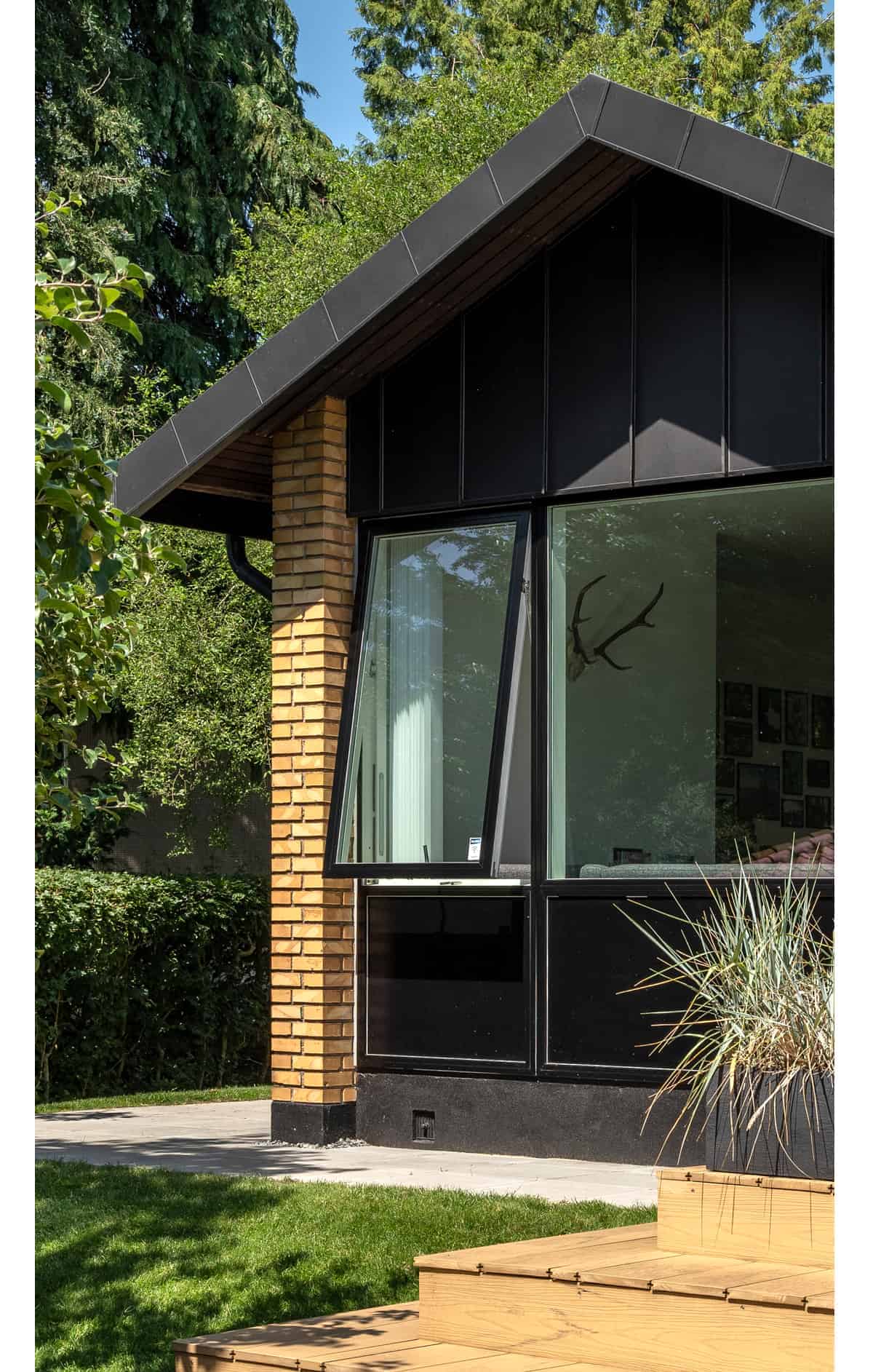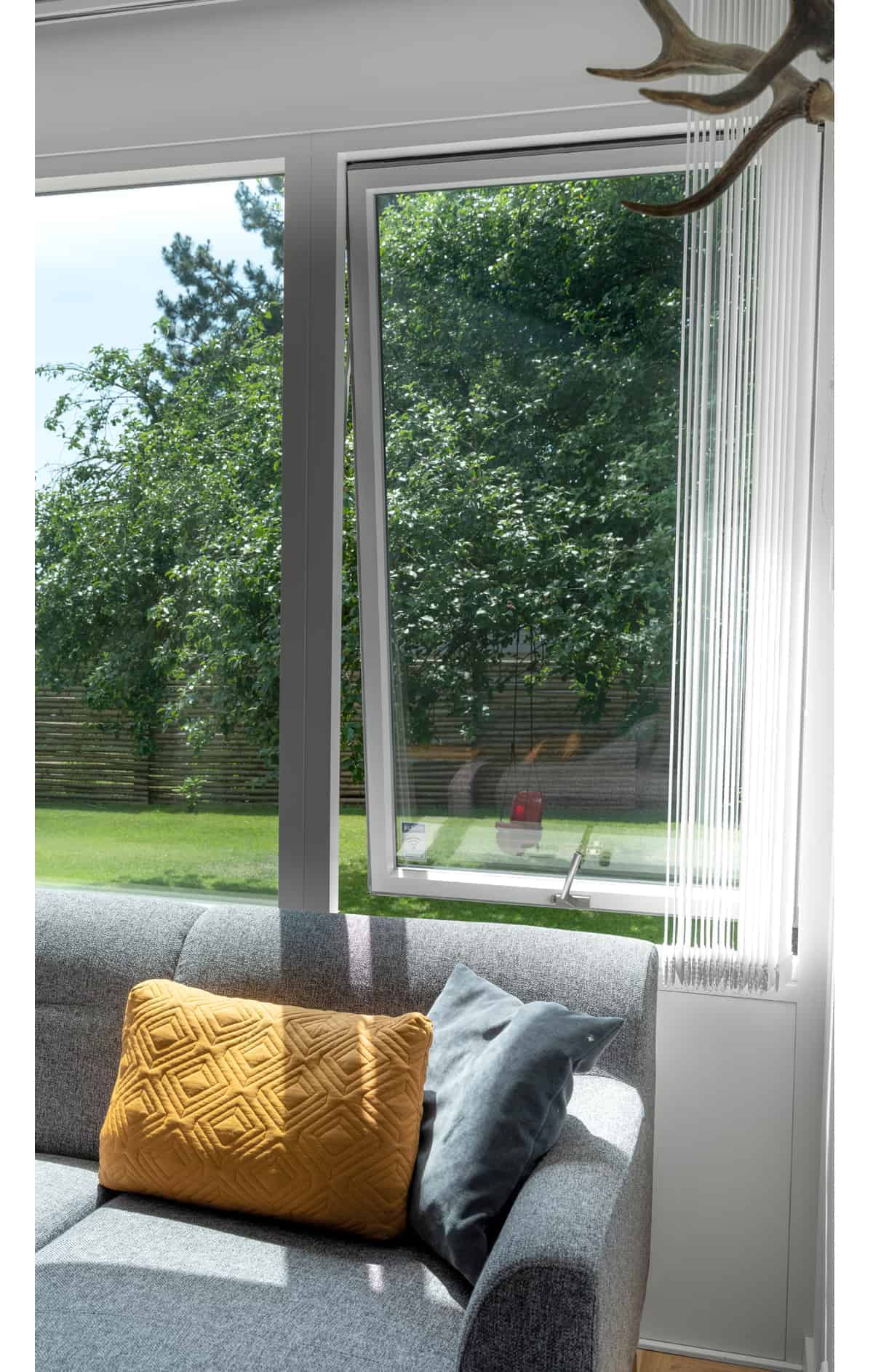 Child locks for added security
Because of the sloping site several ground floor windows sit quite high above the  ground. As a result, the owners opted for child-proof handles (which can only be opened with two hands) and fitted an extra cylinder lock in the front door. These solutions also make the property more secure and difficult for a thief to break into.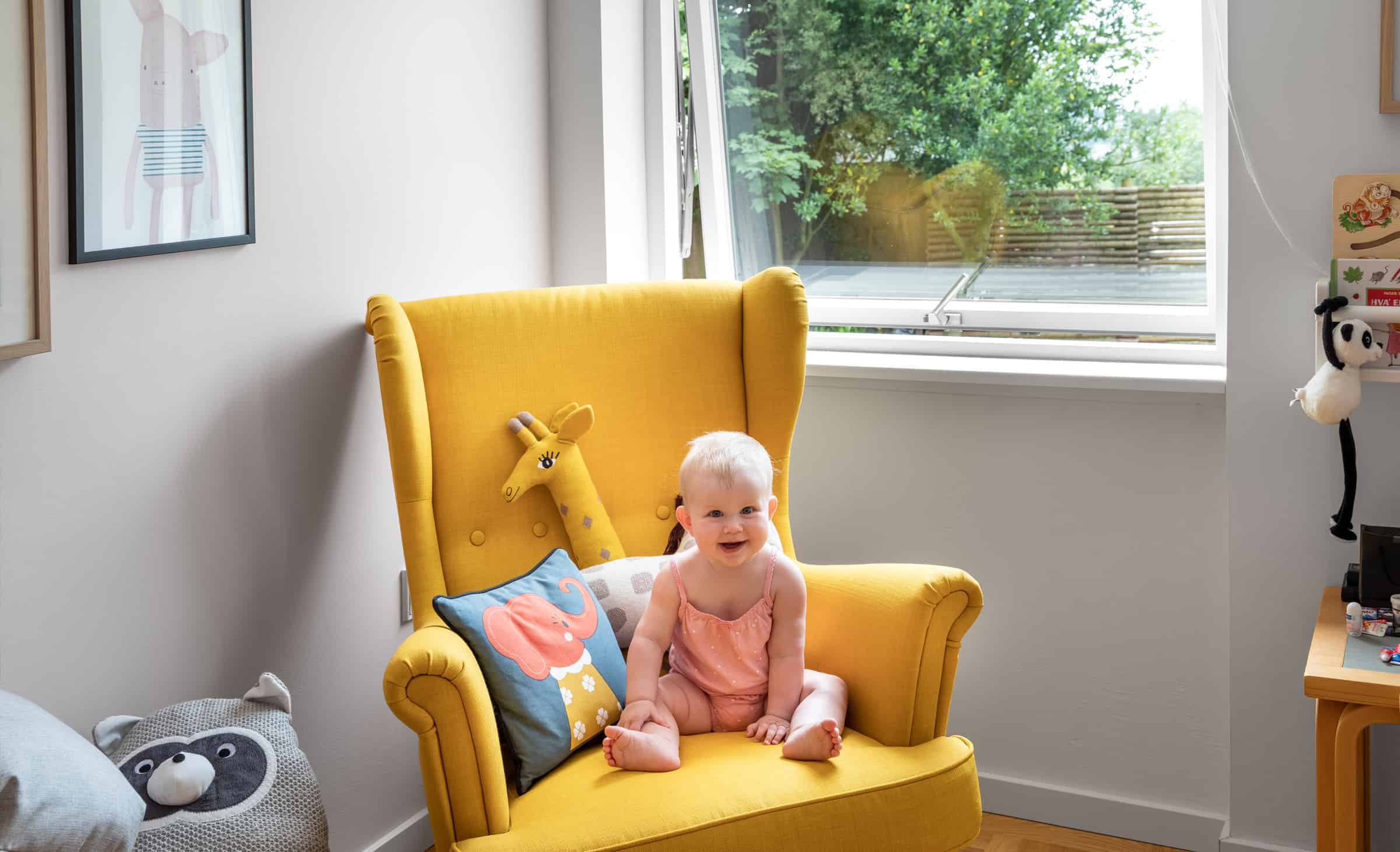 Fully reversible window fitted with child-proof handle​
For extra security, the front door now has an additional cylinder lock​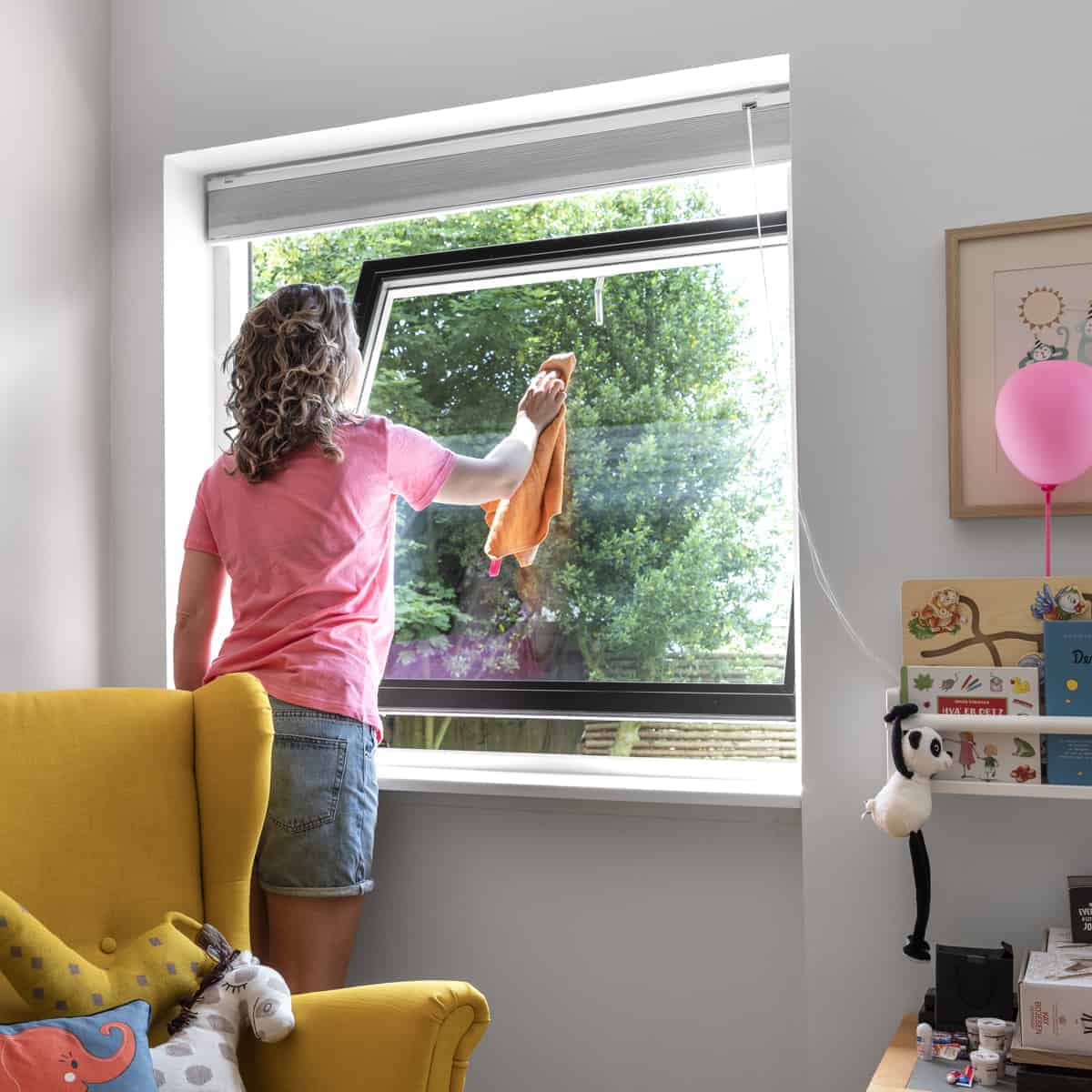 Windows you can clean from the inside
First floor or less accessible windows can be a challenge to keep spotless. By choosing a fully reversible opening style, the window can be rotated through 180o so that both sides can be cleaned from the inside.