When Lars and his partner bought this small seaside cottage, located on Jutland's west coast, it was badly in need of repair with the roof, bathroom, kitchen, internal fittings and every window needing to be replaced. The cottage, built in the 1990s, had been used as a holiday rental property for many years: 'It was in a really bad condition when we bought it,' says Lars. 'The window frames, in particular, were rotten and we also had to replace a semi-glazed gable wall leading onto the terrace.'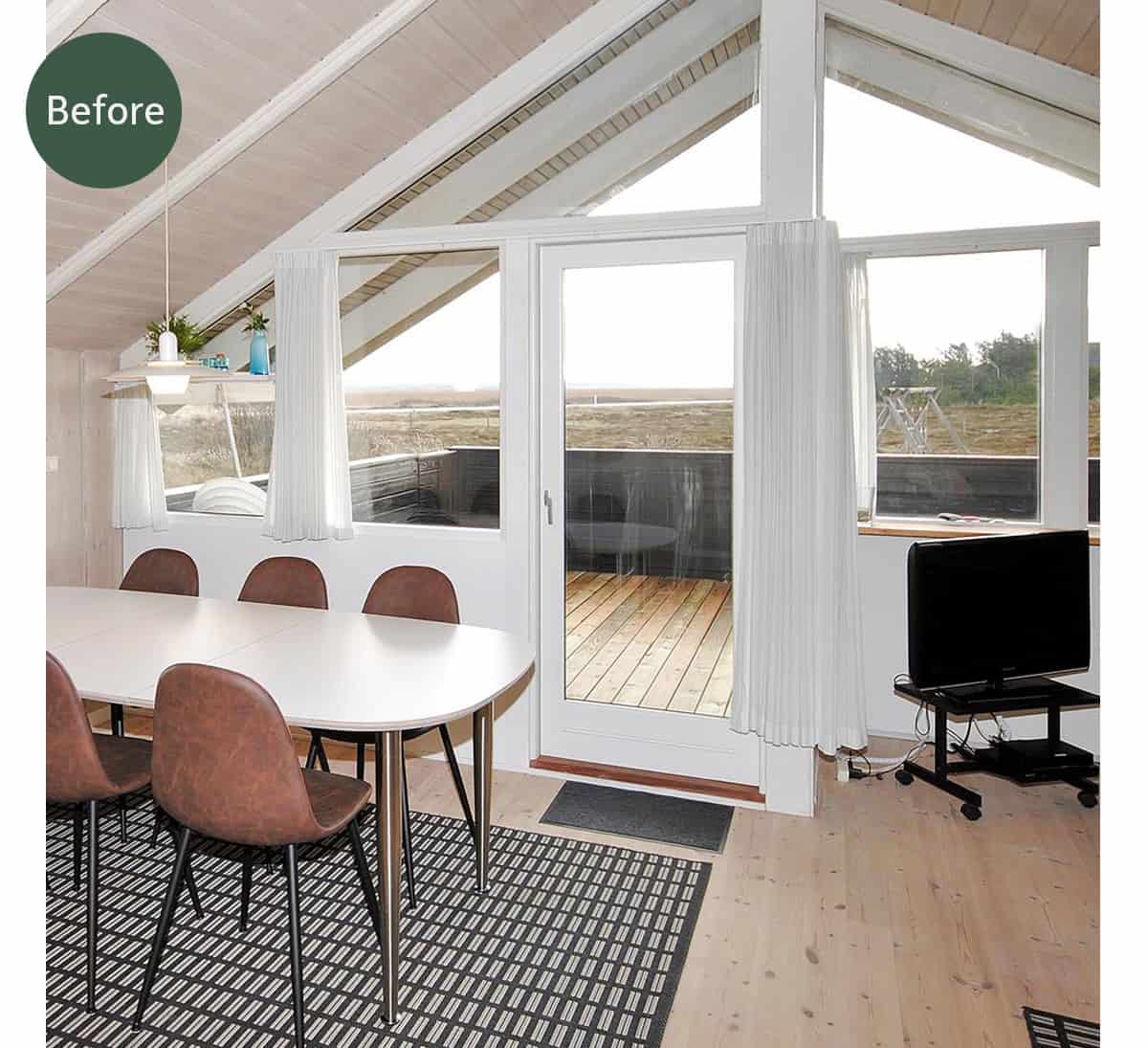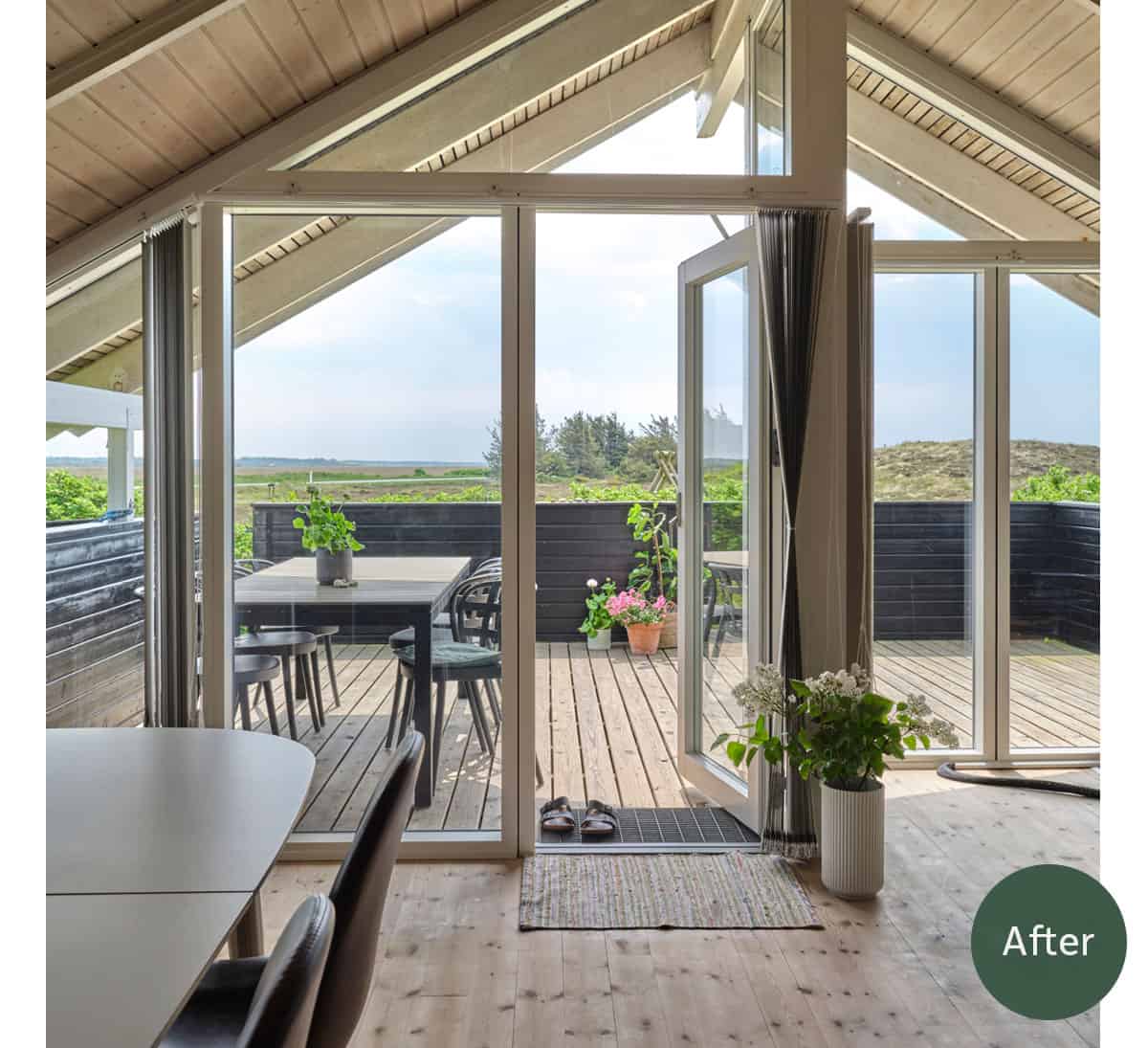 New gable design brings more light inside
The original gable wall featured a mix of windows and one metre high infill panels which significantly reduced the amount of daylight entering the cottage. The couple decided to remove the panels and install floor to ceiling windows instead, and as a result the living room now feels as if it 'flows' continuously onto the terrace. 'The fully glazed gable wall has really improved levels of daylight inside so we are really pleased with our decision,' says Lars who is also delighted with the way the windows have given the property a more consistent and coherent style.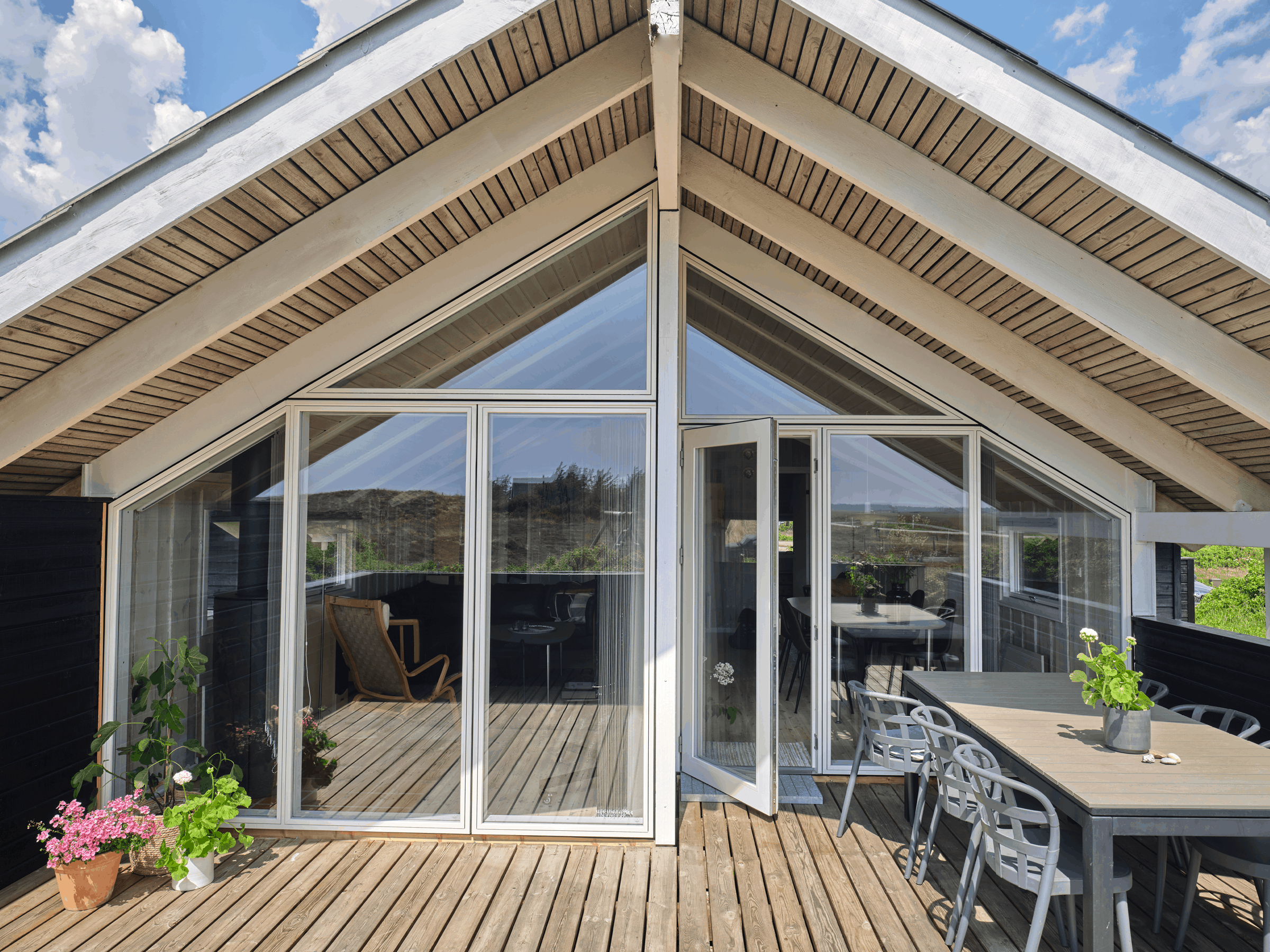 The glazed gable wall comprises fixed window units and fully glazed patio doors. Safety glass is fitted throughout to prevent any accidents – from a stray football, for example, or a child falling into the windows as they play. Safety glass is designed to stay in one piece if damaged, or to break into small cubes rather than sharp pieces.
As the cottage is also close to a busy road, the couple specified acoustic control glass which has markedly reduced noise levels inside, especially in winter when the doors and windows are closed and the cottage becomes a peaceful haven.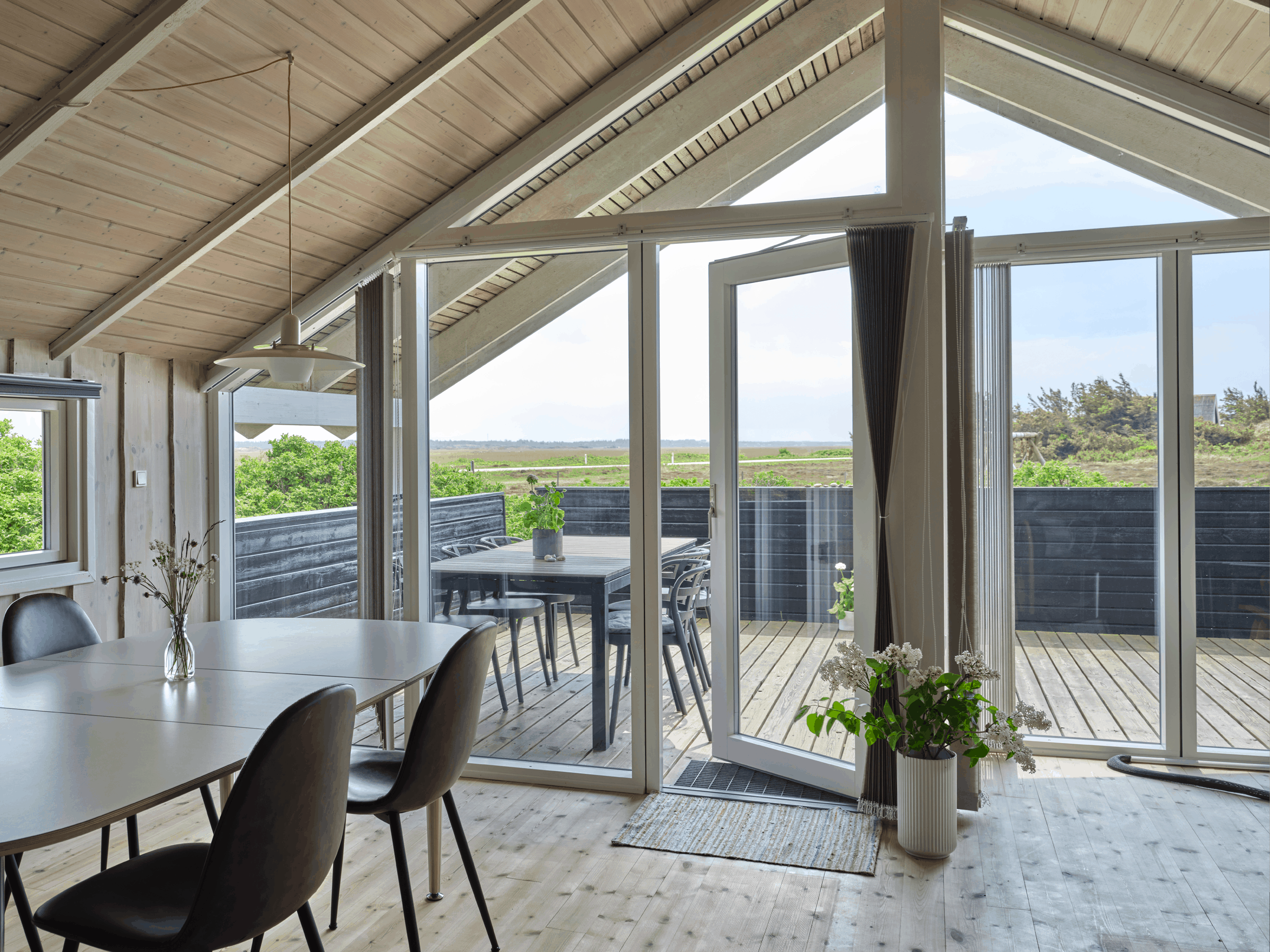 Double-glazing for all year comfort
The window and doors in the new gable wall are double glazed and are from Rationel's AURAPLUS range, featuring all-timber frames with external aluminium cladding for extra durability. These modern, energy-efficient windows are designed to improve the indoor climate by reducing drafts and condensation while also providing excellent insulation during the winter.
Read more about Rationel AURAPLUS
Be inspired by our case stories