At Rationel Windows and Doors Ireland, our replacement windows are known for being both hard-wearing and exceptionally energy-efficient. Today, we talk about one of our most popular ranges: FORMAPLUS alu clad windows.
Offering a traditional style that complements traditional Irish homes, it does so in a way that gives them relevance in the modern day. FORMAPLUS triple glazed windows are both elegant and transformational for your home.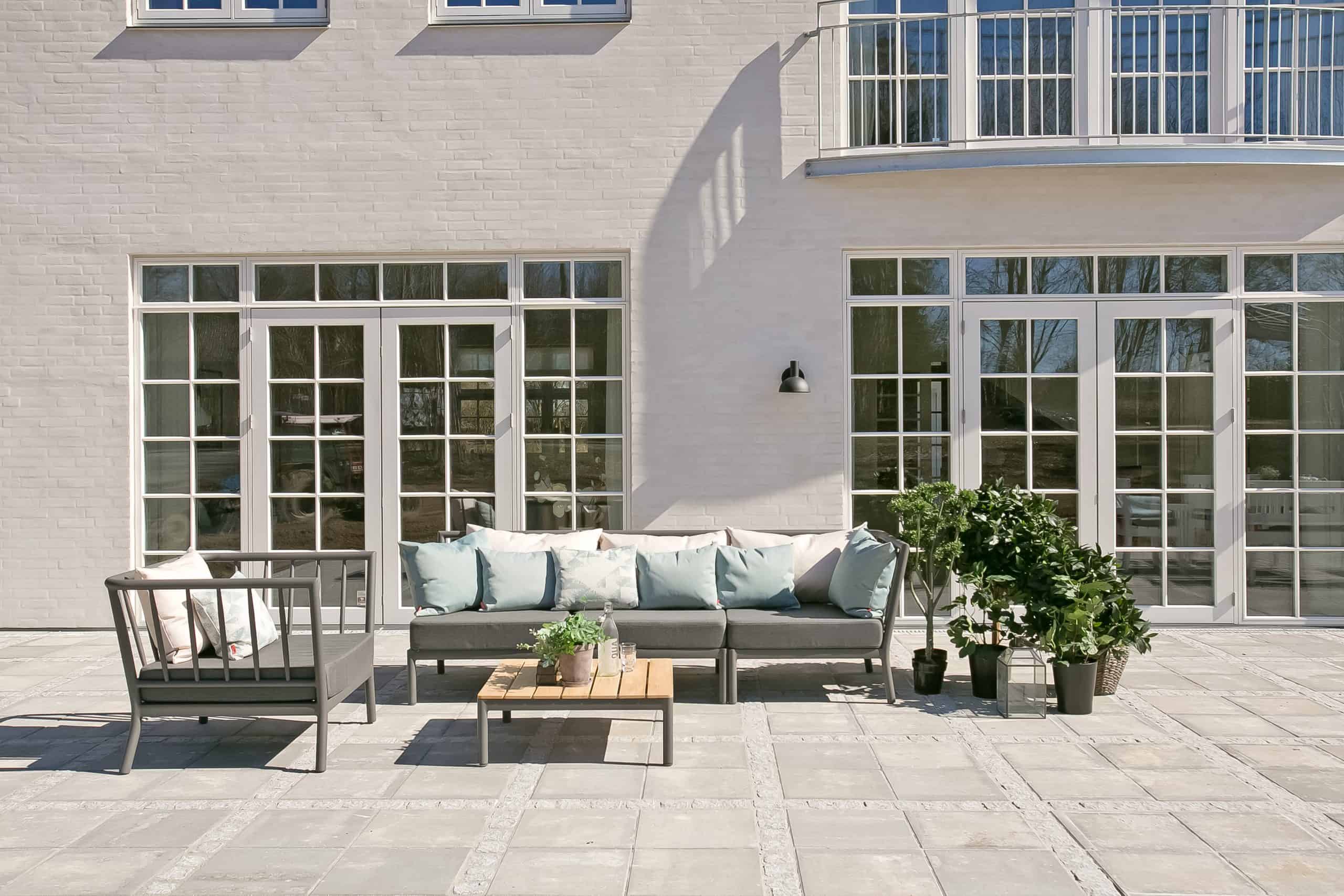 Explore more about this classically styled villa here
What Does FORMAPLUS Offer?
FORMAPLUS windows are created from high quality timber with the added benefit of an external aluminium cladding. You get the aesthetic benefits of natural wood internally and the maintenance benefits of aluminium windows externally. It makes them the perfect selection for traditional or classic country homes. You also get a wide choice when it comes to colour, fittings and finishes.
Providing exceptional thermal and acoustic efficiency and with a long life expectancy, these windows represent a true investment in your home.
FORMAPLUS is the obvious choice for classical houses with a romantic touch. However, in black the symmetrical FORMAPLUS windows with slim glazing bars can also give the contemporary home a modern and "industrial" look.
Bespoke composite windows made just for you
When ordering windows and doors from Rationel Ireland, you not only get a high-quality product that adds to the value of your home, but also complete design freedom to determine the glazing, security features, opening functions, finishes and more besides.
So, if you'd like to know more about how we can create both traditional and contemporary windows to your exact specifications, why not visit us today at www.rationel.ie. There you'll find our full range of products and lots more useful information to guide you.
Alternatively, if you'd prefer to speak to one of our expert consultants, simply call us on 01 297 1005 and we'll be happy to discuss your needs.